Coverage
Sentences of up to 50 years for Berta Cáceres' murderers
Honduras: Courts have sentenced the seven men guilty of the murder of environmental defender Berta Cáceres with 30 to 50 years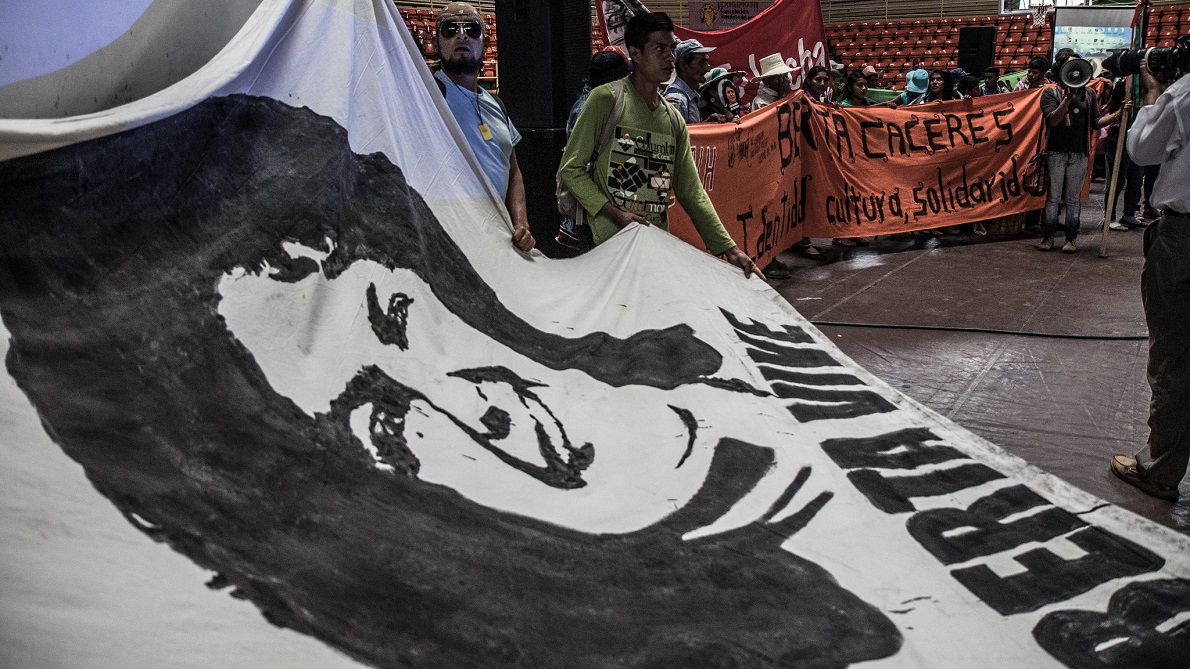 The ruling came 45 months after Berta's murder.
The seven men had been convicted as the direct perpetrators of her murder on November 29, 2018.
"The Honduras Sentencing Court sentenced the seven men guilty of the murder of Berta Isabel Cáceres to 30 and 34 years in prison, and for four of them an additional 16 years and 4 months for attempted murder", reported the Honduran Judicial Branch on Twitter.
The men sentenced were:
Sergio Ramón Rodríguez Orellana (DESA employee): 30 years and 6 months
Douglas Bustillo (retired lieutenant): 30 years and 6 months
Mariano Díaz (Armed forces major): 30 years
Henry Hernández: 50 years and 4 months
Edilson Duarte: 50 years and 4 months
Elvin Rápalo: 50 years and 4 months
Óscar Aroldo Torres: 50 years and 4 months
The Civic Council of Popular and Indigenous Organizations of Honduras (COPINH) stressed that the masterminds behind the crime, such as David Castillo and members of the Atala Zablah family, still need to be prosecuted. They urged the prosecution authorities to "stop giving excuses to prosecute Daniel Atala Midence, José Eduardo Atala Zablah, Pedro Atala Zablah and Jacobo Atala Zablah, among others" for the femicide of Berta Cáceres.
"Impunity does not end with the sentence against the direct perpetrators. There is enough evidence to prosecute the members of the Atala family and others for the murder of Berta Cáceres", stated the daughters and son of the Honduran defender together with COPINH, after the sentences were made known.
"This sentence is the first crack in the wall of complete impunity that holds together the criminal structure responsible for the murder", they added.
Just like there was an International Verification Mission during the first trial, the Cáceres family considers it is necessary to establish an independent mission "to bring to justice and prosecute those responsible for the murder of Berta Cáceres".
(CC) 2019 Real World Radio