Coverage
Not enough
Berta Cáceres: Seven of the eight men accused were convicted, but no masterminds were found guilty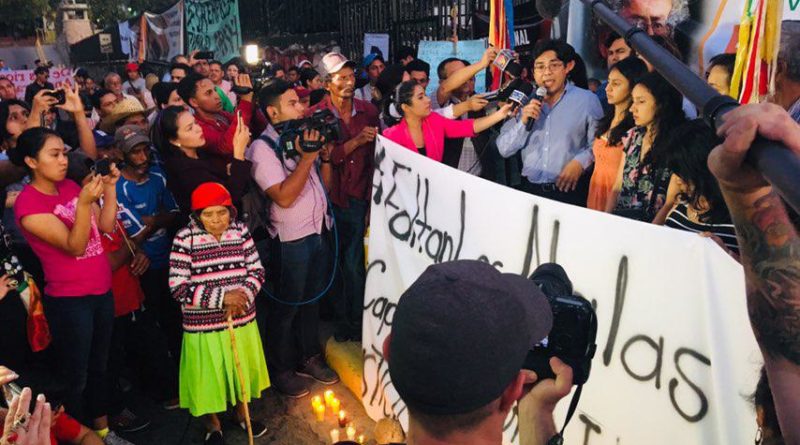 On Thursday, November 29, the Tegucigalpa court announced the verdict over the femicide of Berta Cáceres, who was murdered on March 2nd, 2016 at her home in La Esperanza (Intibucá Department). The men accused were Sergio Rodríguez, Mariano Díaz, Douglas Bustillo, Elvin Heriberto Rápalo, Edilson Duarte, Oscar Haroldo Torres and Emerson Duarte. Duarte was cleared. In addition, Rápalo, Torres, Duarte and Hernández were found guilty of the attempted murder of Gustavo Castro, member of Otros Mundos Chiapas – Friends of the Earth Mexico.
The court will issue a final sentence on January 10, 2019. Meanwhile, they will stay in prison.
The relatives of Berta Cáceres and COPINH, the Council of Popular and Indigenous Organizations of Honduras issued a statement after knowing the verdict. They highlighted that "This ruling does not meet our legal demands as victims" and it perpetuates impunity of the masterminds linked to DESA company.
(CC) 2018 Real World Radio