Multimedia
Women: in offices and streets, in cities, mountains and forests
Friends of the Earth International - Audiovisual for March 8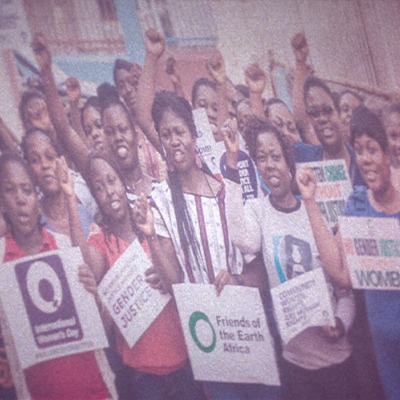 In the framework of March 8th, International Women's Day, Friends of the Earth International, in collaboration with Real World Radio and ERA – Friends of the Earth Nigeria, released a video that recounts the struggles of women throughout the world. Different spheres of daily and public life, as well as different times. In addition to the struggle and historical rebellion of women, this audiovisual shows the networks of containment and care that women have built, plus the solidary and transformative alternatives.
In this piece we can see the environmentalist federation as a reflection of the world: "women have always been and will continue to be here: mobilizing, resisting, transforming".
The audiovisual is available in three languages: Spanish, English and French.
(CC) 2023 Real World Radio