Multimedia
Roger Waters: "Helping others brings us joy"
The British musician participated in a meeting in Montevideo (Uruguay) to talk about Palestine and human rights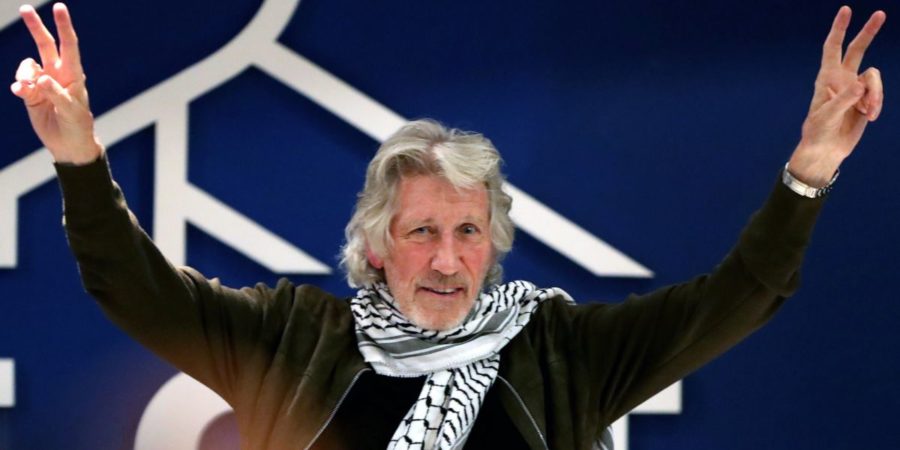 "We are here to talk about Palestine, we are here to talk about BDS and we are here to talk about human rights and I´m very happy to see all of you here tonight", said Waters at the beginning of the meeting with Uruguayan journalists Alejandra Casablanca and Virginia Martínez and political expert Gabriel Delacoste.
The meeting was organized by the Coordination for Palestine and took place on November 3rd at the headquarters of the central union PIT-CNT. Tired of questions about whether an artist should have a political message or not, the former leader of Pink Floyd focused his talk on shining a light on the human rights violations taking place in Palestine, criticizing the Israeli lobby that even tried to cancel the meeting and criminalized the boycott actions against it. He also called to reclaim the 1949 Universal Declaration on Human Rights as a basis to empathize with our neighbors.
"All human beings deserve the same basic, civil and human rights and love and empathy and respect that we would want for our children", he said and he added: "The strategy of the Israeli lobby is to try to criminalize this, what we are doing here. They´ve tried to subject me to fines for questioning "do we believe in human rights or not"".
Waters talked about how he became involved in the Boycott, Divestment and Sanctions Movement (BDS) against Israel: when he was ready for a show in that country in 2006, several members of the movement approached him to tell him about the situation in Palestine.
The show was going smoothly, until at the end, he addressed the audience and said: "You are the generation of young Israelis who need to make peace with your neighbors and create a situation in the Holy Land where people can live together and find a balance", and he added that "They had no idea what I was talking about. Sixty thousand young people had no idea about what I was talking about. They just didn´t understand the concept at all. It was so bizarre and disheartening", he said.
The following year he travelled to the occupied territories, except Gaza:  "It´s impossible to describe how horrific that experience was. To actually witness the occupation and subjugation of an entire people with your own eyes (…) It is impossible to ignore". Since then, Waters has been doing this type of talks, as part of the BDS global campaign to reverse the narrative about what is happening in Palestine and to culturally and economically boycott Israel.
"I could sit here and be thunderously angry, because I am, that somehow the governments of the rest of the world haven´t picked up the torch and are not standing up in protection of our brothers and sisters in Palestine who are being slowly wiped from the face of their land and our Earth. People are the only ones who can persuade their governments". In addition, he denounced how Israel steals the drinking water from Palestine to use it in an abusive way, for instance, in the pools of the settlement.
He was also asked about Donald Trump´s decision to move US embassy from Tel Aviv to Jerusalem and he said:  "I´m in two minds whether to waste any of my precious breath on that prick". He also urged to refrain from voting neofascists such as (recently elected Brazilian president) Bolsonaro and Trump and expressed solidarity with the Indigenous People of the world, from Ecuadorian indigenous people against the pollution caused by Chevron, to the Charrua people who are claiming their recognition in Uruguay.
"Once you care about the people, you can´t stop. It´s an opportunity to experience joy. If you help a human being in some part of the world, that brings you joy", he said before an audience moved by this artist and activist who is so committed to the Palestinian cause.
(CC) 2018 Real World Radio