Other Articles
SURROUNDED BY MINING
Movement for Popular Sovereignty in Mining registers 166 open-pit mining projects in Rio Grande do Sul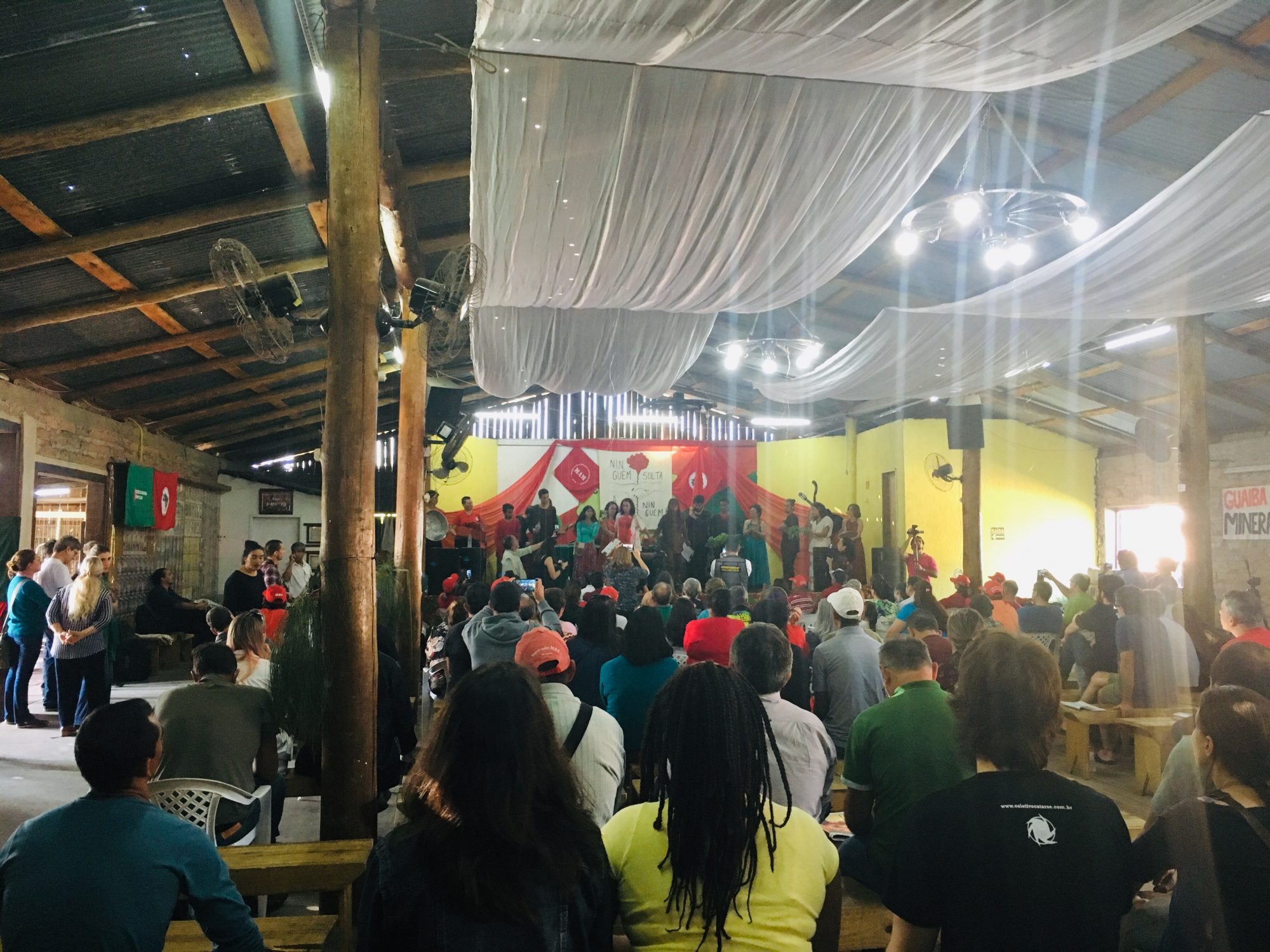 The data were presented during the Popular Assembly on Mining on June 11 in Eldorado do Sul. In that same municipality of Rio Grande do Sul state, there will be a public hearing on June 27 about the Guaíba Mine, reports Friends of the Earth Brazil.
The number of mining exploitation projects is turning the state into the "new frontier of mining for capital", stated the environmental organization.
Organized by the Movement for Popular Sovereignty in Mining (MAM) and the MST (the Landless Rural Workers Movement), the Popular Assembly on Mining was attended by council members, environmental activists, social movements and the local community.
There, they agreed on a statement against the implementation of mining projects such as the one in Guaíba Mine, which aims to be the largest open-pit coal mine in Brazil.
This mine is reason of concern for the population due to the effects on the health and because they would be forced to relocate somewhere else, displacing them from Loteamiento Guaíba City and Asentamiento Apolonio de Carvalho, a land acquired in 2007 by defenders of agrarian reform who are members of the MST.
Other tree megaprojects are worth highlighting: the extraction of titanium in São José do Norte, of lead and zinc in Caçapava do Sul, and of phosphate in Lavras do Sul.
"In these four projects we see an attempt to accelerate the process of approval of environmental licenses", said Michele Martins, of MAM.
Most of them are located in the Southern region, where there is huge economic, social and cultural diversity, with rural settlements and the presence of communities that preserve the environment and live of agriculture and fishing.
One of the strategies of Copelmi, the company responsible for the Guaíba Mine Project, is to say that the people in the communities are living without "human dignity" and that the company would improve their lives. In different visits to the communities, Friends of the Earth could verify that the population is willing to put up a fight to stay in the area.
(CC) 2019 Real World Radio