Other Articles
Standing Strong
Guatemala mobilizes to demand resignation of President Jimmy Morales and investigate crimes against indigenous defenders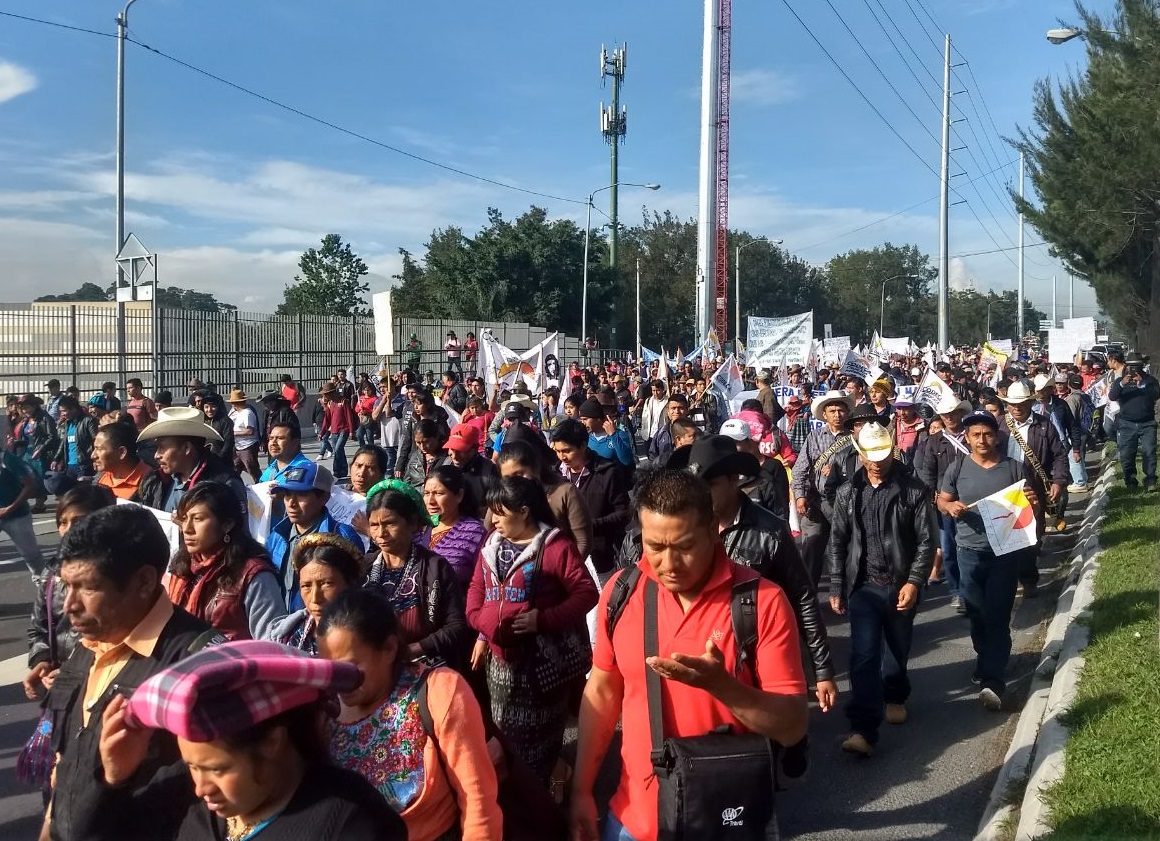 Thousands of demonstrators are marching from different areas of the country and heading to the Guatemalan Congress building to demand the resignation of President Jimmy Morales, and the continuation of the International Commission against Corruption in Guatemala (CICIG) that has been investigating acts of corruption in the government since 2017.
Real World Radio interviewed Lucía Ixchiu, independent k'iché journalist who is joining the mobilization of the Altiplano Peasant Committee (CODECA).
"We are demanding the resignation of Jimmy Morales, in rejection of the Pact of Corruption. We are also demanding the continuation of the CICG and justice for the defenders murdered by paramilitary officers. We want these crimes against indigenous peoples to be investigated. We stand by the Constituent Assembly and the Plurinational Pact supported by CODECA, together with a broad range of organizations that are joining this struggle", said Lucía.
Ixchiú expressed her concern and fear over the structural fascism and racism of State officials who authorized the repressive forces to prevent the demonstration from reaching the Congress building in Guatemala City.
Meanwhile, the Ministry of Government is limiting access to the streets near the building, following an order of the Governing Board, and is militarizing the streets.
(CC) 2018 Real World Radio