Other Articles
Healthy food for a healthy life
60 women from the Uruguayan Network of Native Seeds shared agroecological experiences in Rivera department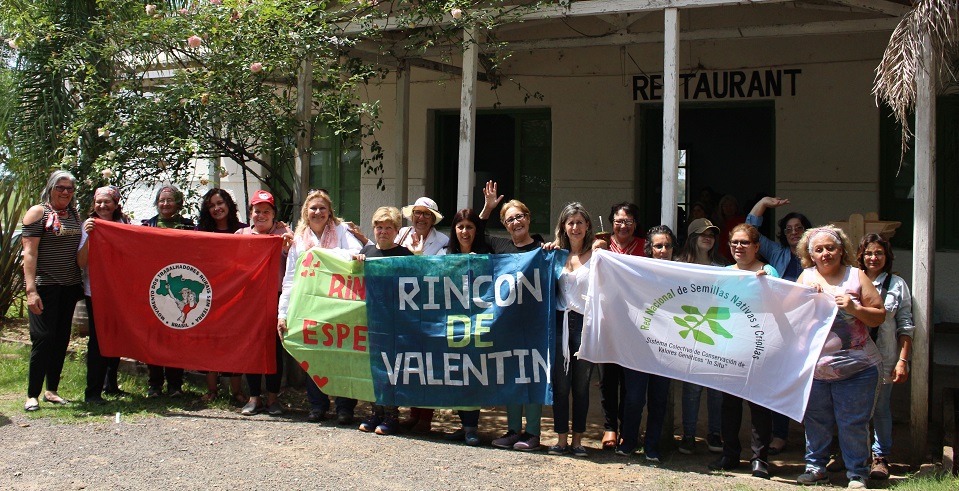 They met as part of a Women´s Meeting organized by the groups member of the Uruguayan Network of Native Seeds on November 9 in Rivera department, near the border with Brazil.
Rural women from Rivera, Salto, Paysandú, Tacuarembó, Cerro Largo departments and even some from Canelones and Maldonado departments met to follow up on the issues discussed at the previous meeting held on August 23.
Four members of the MST who are part of a settlement from Santana do Livramento, Brazil, right next to Rivera, also participated. They all celebrated the recent release of Lula da Silva after 580 days as a political prisoner in Curitiba.
During the meeting they exchanged experiences about how each of them –sometimes together, sometimes alone- carry out their agrocological projects, the improvements needed for them to be more economically self-sufficient, the challenges they face when commercializing their products and how they will be involved in the National Agroecology Plan.
Beatriz Pereira, of Rincón de Valentines (Salto) produces chard, arugula, carrots and beets. As many other women from that municipality, she grows these vegetables in greenhouses in her own home.
"We are organic farmers: we move slowly but steady, because we know that healthy food means a healthy life". Moving slowly mains "working the land better, using what is available in the area (animal manure, leaves, grass, etc) and that takes time, I have a compost pen, I reciclye all waste and that ensures a good product", said Beatriz Pereira.
Also during the meeting, the farmers organized a market and exchanged native seeds.
(CC) 2019 Real World Radio