Other Articles
AN ATTEMPT TO RETRACE THE INTRICATE PATH OF THE ARCHITECTURE OF IMPUNITY
How the international legal framework protects profit at the expense of peoples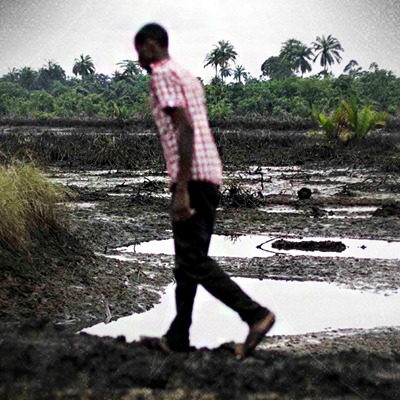 "What we see at the international level and often at the national level is an imbalance between the rights of peoples and the rights of corporations," warned environmental activist Sam Cossar-Gilbert, speaking about the Investor-State Dispute Settlement (ISDS) mechanism in a recent webinar.
ISDS is "a biased justice system, organised by private lawyers, not by judges, and it's a tool for corporate impunity," explained the co-coordinator of the Economic Justice and Resisting Neoliberalism programme at Friends of the Earth International.
On 6 September, Cossar-Gilbert participated in the webinar: "Rights (only) for corporations, obligations (only) for States: how the international legal framework protects profit". This was the first in a series of webinars on corporate impunity and human rights, organised by Justiça Ambiental – Friends of the Earth Mozambique.
In this first webinar, Cossar-Gilbert (Australian) shared the floor with three other panelists: Ugandan activist Susan Nakacwa from GRAIN; Ecuadorian Adoración Guamá, Professor of Law at the University of Valencia in Spain; and Mozambican activist Erika Mendes from Justiça Ambiental.
Aspects of the architecture of impunity I: ISDS
"At Friends of the Earth we say, what we need is rights for peoples and rules for corporations," stated Cossar-Gilbert.
He explained how, at international level, the rights of transnational corporations are strong and they have privileges that are legally binding and cost governments many billions of dollars. Whereas human rights are often soft law, thus not enforceable and difficult to obtain.
A key tool to defend the rights of transnational corporations is ISDS, a mechanism included in many trade and investment agreements to solve disputes between investors and States.
Cossar-Gilbert declared that ISDS "is a mechanism involved in many hundreds of trade deals and it's a secret trade court for companies." "It's a form of private justice whereby foreign investors can sue Governments and States for almost any policy that impacts their profits. There are some 1,000 cases brought around the world," he added.
But also, this investor-State dispute settlement system works as a deterrent. Corporations threaten States with an international lawsuit to stop them from implementing regulations that would favour the public good but that corporations consider would be detrimental to their profit margins.
Many organisations and social movements around the world are resisting and denouncing ISDS, while demanding their States not to sign trade and investment agreements that include this mechanism.
Aspects of the architecture of impunity II: Free Trade
Susan Nakacwa made particular reference to Free Trade Agreements (FTAs) and the threat they pose to family farmers. The activist spoke passionately about importance of family farming:
"We cannot deny that smallholder farmers do feed the world and they are the majority on this continent," she said. According to numbers by GRAIN, Africa holds 33 million smallholder farmers, most of them women.
Nakacwa highlighted that "women contribute about 60% of the labour force in agriculture and they contribute up to 80% of total food production." "Women are the custodians of seeds. They save seeds, grow them and keep them. They feed their families," she added.
She then explained that FTA negotiation processes "are never fair and they are never balanced, never transparent." In her opinion, it is also necessary to understand that FTAs were not created yesterday: "It is a continuation of colonialism, imperialism, exploitation."
Nakacwa explored the link between FTAs and the World Trade Organization, notably the role of the WTO in the development of trade-related aspects of intellectual property rights which favour seed privatisation to the benefit of agribusiness companies. "FTAs and their main intention is to cause the commodification of seeds. One of the things they do is criminalise farmers' rights in favour of plant breeders' rights" on plant varieties, by applying intellectual property rules, said Nakacwa. This leads to "genetic erosion". "The genetic diversity of the continent becomes lost," she added.
Aspects of the architecture of impunity III: Value chains and the corporate veil
According to lawyer Adoración Guamán, we can see just how serious the levels of human rights abuses by transnational corporations are in the data from the United Nations Human Rights Council itself. "Ever since the Guideline Principles (on corporations and human rights, UN, 2011) were approved, which clearly have not changed this tragic reality, there have been 660 claims towards corporations and States related to human rights violations perpetrated by companies," said the specialist. "Moreover, the growth is exponential. Of that total, 448 were perpetrated between 2019 and today," she stated.
Guamán referred to abuses committed by Chevron in the Ecuadorian Amazon and argued that this case exposes how the lex mercatoria, a Bilateral Investment Treaty signed between Ecuador and the US (home country of Chevron), "breaks the Rule of Law." "This doesn't only allow transnational corporations to protect their rights as investments, but it allows them to violate human rights," she denounced.
The expert explained the concept of value chains, saying it is fundamental to pay attention to the entire chain of operation of transnational corporations when addressing human rights violations perpetrated by those companies, so that they cannot evade their responsibilities.
Another world is possible
Guamán believes that the only real and possible solution to face the architecture of impunity that violates human rights and nature every day is the Binding Treaty that is currently under negotiation at the UN Human Rights Council. This is where Erika Mendes, from Justiça Ambiental, focused her presentation during the webinar. She highlight first of all that human rights abuses perpetrated by transnational companies are widespread at global level.
Mendes also referenced the huge imbalance between the defence of human rights and the defence of corporate rights. "This socio-economic model grants many rights and privileges to big corporations, with thousands of Free Trade Agreements and investment treaties ensuring the protection of investors' interests," she said. "And on the other hand, there is not even one international binding instrument that holds corporations accountable and regulates them when they violate human rights or damage the environment," she added.
The Justiça Ambiental activist spoke of the importance of the African Group, which represents 54 countries in the continent, who have been defending the Binding Treaty since negotiations at the UN began in 2015. She also reminded us that there are hundreds of social movements and organisations from five continents that are lobbying in favour of the treaty.
Along these lines, Mendes mentioned the demands of civil society in relation to the treaty, since there are concerns over how the negotiating process is moving forward. The activist highlighted: the need to focus on transnational corporations; the joint responsibility of corporations' headquarters in the entire value chain; the primacy of human rights over trade and investment agreements; the need for direct obligations for corporations; the need for an effective implementation mechanism, with an international tribunal to address cases of human rights violations; the need to put the rights and demands of affected people at the centre of every negotiation process; and the need to protect these UN negotiations from the influence of the corporations themselves, or "corporate capture".
Mendes believes we must demand our governments to actively participate in the UN Treaty negotiations. "We can't afford to end this process with an empty Treaty. We need to conclude this with an effective international mechanism," she stressed.
(CC) 2021 Real World Radio