Other Articles
Is Heathrow getting a third runway?
Podcast by Friends of the Earth England, Wales and Northern Ireland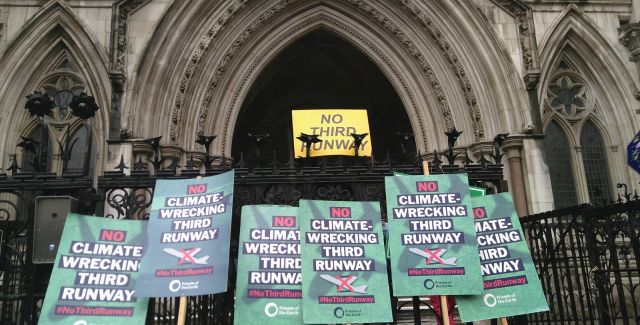 Friends of the Earth EWNI´s special bonus episode comes hot on the heels of Friends of the Earth's historic win in the Court of Appeal. On Thursday 27 February, government plans to expand Heathrow airport were ruled illegal, on the grounds that they did not full consider the climate impacts of the project.
But what happens now, and what does this ruling mean for holding the government to account on their promises to take climate action?
Muna and Louisa chat through some of the wider implications with Friends of the Earth lawyer, Katie de Kauwe, who has been working on the case.
(CC) 2020 Real World Radio