Multimedia
PHOTO GALLERY OF 3RD SOLIDARITY MISSION OF VÍA CAMPESINA TO COLOMBIA
The monitoring of the implementation of the Peace Accords in photos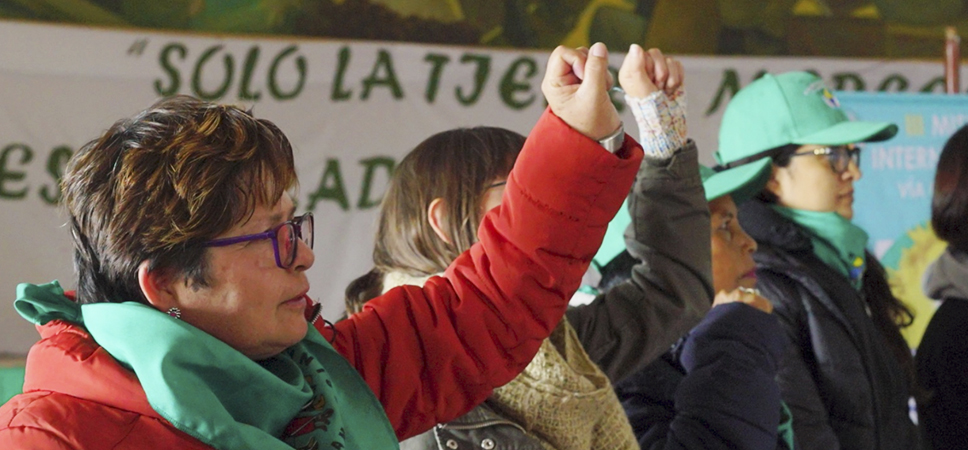 We can still hear the echoes of the 3rd Solidarity Mission of Vía Campesina to Colombia that aimed to verify the fulfillment of the Peace Accords signed between the government and the Revolutionary Armed Forces of Colombia (FARC) in 2016. The Mission came to an end on Tuesday with a press conference in the capital city, Bogota.
Peasants from 17 countries participated in this collective work that started on March 29.
Thanks to the "relentless" camera lens of Cynthia Torres, of the Association of Rural Workers of Nicaragua (ATC, member of Via Campesina), below you can find a series of photos of the places visited and the work done by the 3rd Mission. The photos feature moments experienced in Colombian Cauca, Sumapaz and meetings and work groups of the delegates of the Mission in Bogota. Two of the photos were taken with Real World Radio´s phone in Iconozo municipality, Tolima department, and another in the rural area of this department (the last three photos in this publication).
(CC) 2019 Real World Radio