Interviews
Reviving indigenous agroecology in the Philippines: "Sulagad"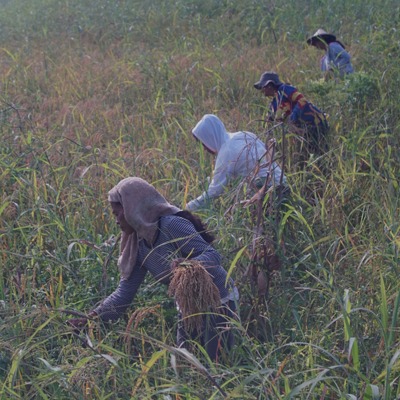 Agriculture is the main source of livelihood for many in the Philippines. 25-30% of working people are involved in cultivation, animal rearing or fish farming, and the sector contributes around one tenth of the country's economy. The industrial food system, with its focus on monocropping and chemical inputs to maximise harvests for export, is devastating the environment and livelihoods of indigenous peoples who have always lived in harmony with local ecosystems. This is in a country with one of the most vulnerable agricultural systems to monsoons and extreme weather, which are expected to create more uncertainty as the climate crisis deepens.
In August 2022, we spoke to Ronito Alberto Modbeg, a representative of the Tëduray and Lambangian indigenous people. They are one of the major indigenous peoples of Southern Philippines, scattered across various provinces on Mindanao island and the Sulu archipelago which stretches down towards Borneo.
Ronito is a member of Kasarigan, the Executive Body within the Timuay Justice and Governance structure that handles the ancestral domain of the Tëduray and Lambangian people in the Bangsamoro Autonomous Region in Muslim Mindanao (BARMM). He spoke to us about "Sulagad", the worldview of his people which holds nature as a sacred source of life, and about a project by Friends of the Earth Philippines and local youth to revive agroecological practices and restore territorial and food sovereignty.
You can read the full version of this article here.
(CC) 2022 Real World Radio