Interviews
"The EU-Mercosur trade deal only benefits multinational corporations"
Interview with Audrey Changoe, Trade and Investment campaigner at Friends of the Earth Europe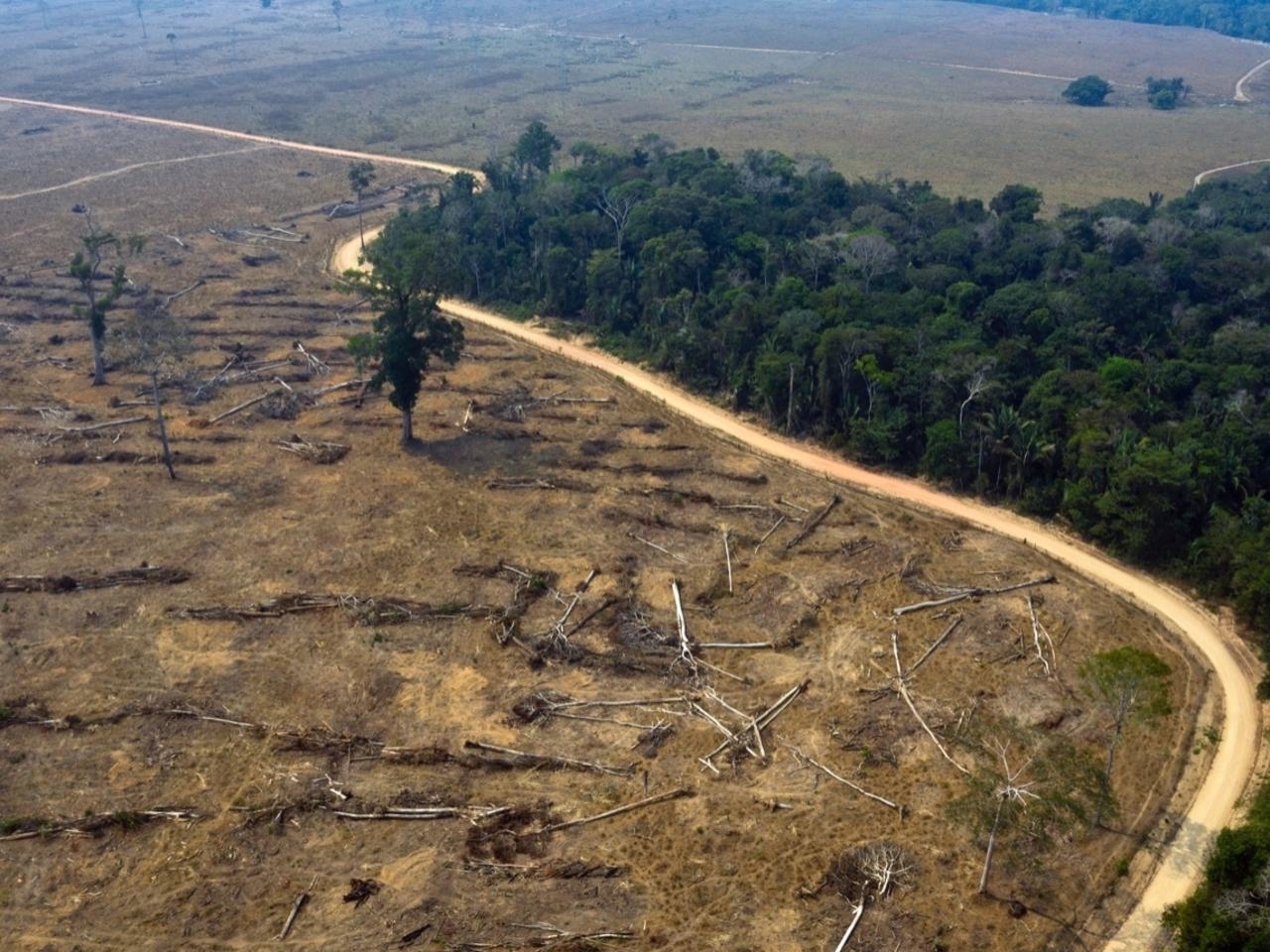 Friends of the Earth Europe (FoEE) and Foe Brazil denounce in a report published early this year that the European Union (EU)-Mercosur trade deal will increase environmental disasters, in this case, by increasing the export of meat from Brazil to Europe through supply chains of transnational companies to supply major European retailers.
This is happening "while deforestation skyrockets and Brazil rolls back legislation to protect the environment and human rights," reveals the report published in March. Within Mercosur, Brazil is the leading trade partner of the EU and the largest exporter of agricultural products to the EU.
Friends of the Earth Europe calls on the European Union to drop the EU-Mercosur trade deal and introduce binding legislation to hold transnational corporations accountable for harms in their supply chains. The European Union is a key importer of meat and agricultural products from four Brazilian meat multinationals that are all linked to deforestation, biodiversity loss, forced labour and the violation of rights of indigenous people. The products from these multinationals are already being sold by major European retailers including Casino, Carrefour, Aldi, Albert Heijn and Tesco.
"An EU-Mercosur trade deal will increase meat imports and lock us on the path to environmental disaster, exacerbating the abuses and environmental impact in their supply chains," said Audrey Changoe, Trade and Investment campaigner for Friends of the Earth Europe, who was interviewed by Real World Radio.
What are the impacts of increased meat imports from Brazil and other Mercosur countries?
AC: This deal will drive the climate crisis further and fuel deforestation and biodiversity loss. We estimate that the EU-Mercosur deal would accelerate deforestation at least 25% annually. Also, it would increase pressure on indigenous communities, peasant and family farming communities, in addition to the climate impact of livestock expansion because of the increased emissions.
What role does the European market play in this?
AC: The EU is a key importer of meat and other agricultural products from Brazilian meat multinational corporations. Over 74% of beef imports into the EU came from Mercosur countries in 2019, of which over 35% were from Brazil. As our meat report shows, these Brazilian meat multinationals are linked to deforestation, environmental crimes, forced labour and the violation of rights of indigenous people in their supply chain. And the EU is part of the problem: Europe has a role in driving it through selling meat products from these multinationals and the financing of products like soy, beef by European banks. The European meat sector also depends largely on soy from South America; this will increase with the deal.
Besides the harmful impacts of increased meat and soy imports, what are other problematic issues with the EU Mercosur trade deal?
AC: The deal will further boost pesticide export to Mercosur countries by reducing or eliminating tariffs on pesticides and other chemicals. This also includes export of pesticides that are banned in EU. Also the deal will reinforce an extractivist and chemical driven agribusiness model and lock Mercosur countries further in a neo colonial type of trade model. Mercosur countries export more carbon-intensive, but lower value-added commodity extraction and production (such as mining and agriculture), while the EU exports high-value industrialised products as cars.
Who benefits from the deal?
AC: The deal will give corporations more economic power and political power -agribusiness corporations have ties with the political elite, and in Brazil they hold key positions in Congress. For example, the EU-Mercosur trade deal will mainly benefit large multinational corporations and will grant more corporate power to polluting corporations, notably the European car industry and chemical giants, mining industry and agribusiness.
////
INDUSTRIAL MEAT PRODUCTION IS ALSO PROBLEMATIC IN EUROPE ITSELF 
Friends of the Earth Europe believes that we need a radical transition in the current animal farming system and in the way we produce, distribute and consume our food. Food systems (including animal farming, animal product processing and distribution) must be reoriented to achieve key economic, social and environmental objectives instead of serving the interests of large companies in the food chain.
Recently, FoEE published an analysis about how European chemical companies are set to benefit from an increased trade in ethanol, thanks to the EU-Mercosur Trade Agreement. Portrayed as a green fuel, ethanol is primarily exported to Europe from Brazil where it is made mainly from sugarcane. But the expansion of sugarcane, a water- intensive crop, grown using toxic pesticides, threatens important areas of biodiversity, particularly the unique Cerrado savanna. Rural communities and Indigenous People, already bearing the brunt of agribusiness expansion, could further lose access to their traditional lands and livelihoods.
The EU-Mercosur Deal will facilitate business as usual for European companies which are directly linked to the weakening of environmental protection policies as well as the protection of Indigenous rights in Brazil. The damaging impacts of this trade deal are in direct conflict and will undermine the European Green Deal and its promises to reduce pesticide use and protect global biodiversity.
Read the analysis here.
(CC) 2021 Real World Radio