Interviews
South African organisations urge government to investigate murder of anti-mining activist
Interview with Robby Mokgalaka from groundWork-Friends of the Earth South Africa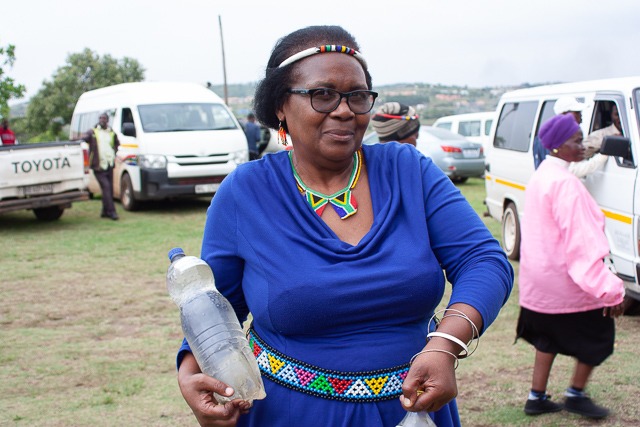 Mama Fikile Ntshangase was shot dead at her home in Mtubatuba, KwaZulu-Natal province, by four gunmen on 22 October. She was Vice-Chairperson of a sub-committee of the Mfolozi Community Environmental Justice Organisation (MCEJO) and actively opposed the expansion of the Tendele coal mine near her home.
"We feel that she was actually the target, and in killing her, the aim was to silence the opposition" to the mine, said activist Robby Mokgalaka, from groundWork-Friends of the Earth South Africa. Mokgalaka joined the organisation in 2014 and works as Coal Campaigner.
Tendele's coal mining operations have been destroying the environment, homes and livelihoods of local residents for years. In recent months, tension has been rising in the community over the proposed expansion. "What happened is that some families did not sign an agreement to relocate, while some other families agreed and signed an agreement for relocation with compensation.  So the mine adopted a very inhumane and unfair strategy through which it paid half of the compensation to the families that had agreed to relocate and said that they would only get the balance when the other families who were refusing to sign agreed." "They were creating a conflict between the two groups," exposed Mokgalaka.
Mama Fikile Ntshangase was one of the people who refused to relocate. She was also unwilling to sign a Memorandum of Understanding with the company to withdraw the court cases filed against it by MCEJO, which challenge the mine's operations and expansion plans.
An environment of fear
In 2019, groundWork launched an advocacy campaign to expose the patterns of police violence and company tactics combined to create an environment of fear for community defenders and environmental justice groups. The "Asina Loyiko" campaign, which means "We have no fear", "is meant to respond to the corporate bullying against NGOs or community people," said Mokgalaka.
In a letter addressed to the South African President and the Minister of Police (available below), groundWork states: "We call on the Minister of Police to give this murder the urgent attention it deserves. It is critical that the Minister is seen to be acting for the safety and in the interest of the community, as people currently are living in fear."
According to a press release issued by environmental federation Friends of the Earth International: "As transnational corporations consistently act to weaken legislation and its implementation at national level, people struggle to access justice through domestic judicial systems, and corporate impunity prevails."
In light of this, Mokgalaka highlighted the importance of getting national and international attention: "We are aware that [the murder] might actually be swept under the carpet and it might not lead to an effective arrest of the suspects, so we are pushing for national attention, and even at global level, so that the government is pressured to act," stressed the activist.
He reaffirmed: "What we are demanding from the international community is that we need to support each other, make sure that we globalise these incidents, that we discourage them at all costs… And make sure that corporations are not running away with impunity."
Documentos relacionados
(CC) 2020 Real World Radio