Interviews
NOAH – Friends of the Earth Denmark celebrates its 50th anniversary
NOAH - Friends of the Earth Denmark reached its 50th anniversary on March 9th and held a three-day-long celebration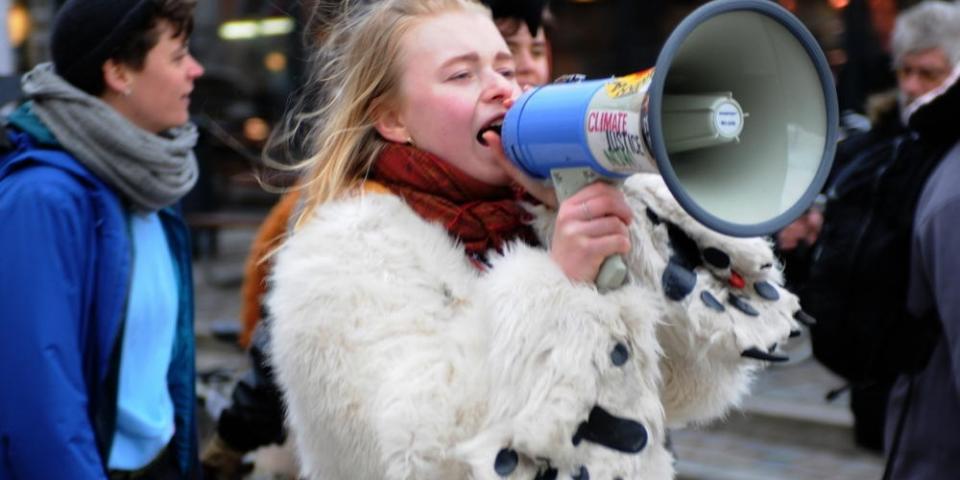 Bente Hessellund has been an activist at NOAH/Friends of the Earth Denmark for the past 25 years. She works around issues related to climate and agriculture, biomass for energy and REDD+.
Real World Radio interviewed her to know more about this important celebration: "NOAH is an organization based on democracy and consensus, we don't have hierarchy", said Hessellund.
The organization was created 50 years ago, when Denmark was experiencing bad environmental conditions, with very visible problems: "There was the pollution of the waters, the seaside and inside waters. There was smog from transportation and a lot of chemical pollution", stated Bente. "These were things that people could really see and feel: people went swimming in the sea, but it was so polluted with direct emissions from toilets that people couldn´t swim anymore, so it was very easy to see that we had problems. And the same with the smog. We could hardly breathe, everything got black from the transportation smog and from the chimneys of the factories, and many places are still like that in the world".
But people from Denmark don´t see this anymore. In the very beginning of NOAH, some people got organized and held a seminar in the University of Copenhagen. It was the beginning of it all: "There´s quite a dramatic story of how they tried to make visible for the people inside the room what the problems were. For instance, they closed the door and they made a motorcycle drive around and fill the air with smog". This was strange but "but very efficient, because it gained a lot of support from people who were there and quite soon it had also gained support in the whole country", she added.
The activist also said that biomass is a huge problem in Denmark because "it has been introduced to a very big degree". "I hope we can avoid any further introduction of bioenergy in our energy system", she added.
"We have managed to put the environmental justice and climate justice issues on the agenda", continued Bente. "I think that is our main victory, that a lot of people now work from a justice perspective, including young people, and this of course has something to do with the close relationship to Friends of the Earth International, we have this strong focus".
NOAH celebrated its 50th anniversary with different kinds of activities, among them a public event where they published a book on the roots of the environmental movement. Their plan is to continue with the anniversary celebrations for the rest of the year in different ways.
(CC) 2019 Real World Radio