Interviews
Justice for Golfrid
Friends of the Earth International demands justice for death of WALHI member and calls organizations to deliver solidarity letter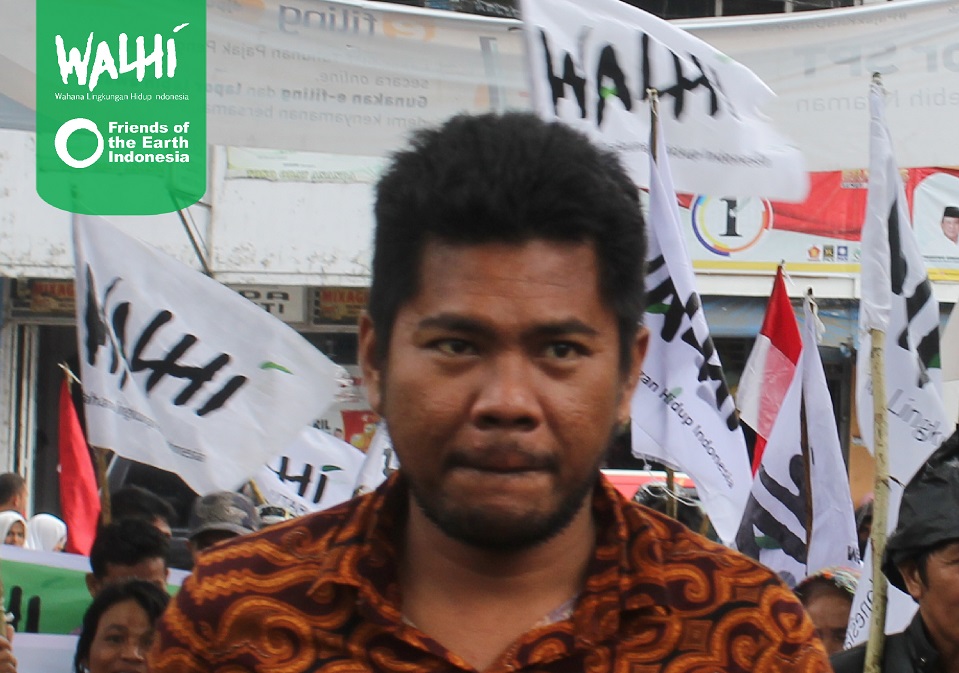 Golfrid Siregar, member of the legal advocacy team of WALHI North Sumatra was found unconscious on the side of a road on October 3, at around 1 am.
He had suffered major head injuries, though the rest of his body remained relatively uninjured. After three days at the hospital, his condition worsened, and he died.
Although the circumstances of his death are suspicious, the police say that it was "an ordinary traffic accident", but other details suggest foul play, denounced WALHI-Friends of the Earth Indonesia.
Following the devastating news of his death, Friends of the Earth International expressed solidarity with WALHI and the family of Golfrid Siregar: "We acknowledge the work of Siregar and the contribution he made to WALHI and the environmental movement. His tireless support to communities impacted by land conflicts with palm oil companies was not in vain."
The environmental federation demanded "a thorough and transparent investigation into his horrific death, which is part of a broader pattern of criminalisation and intimidation of Indonesian environmental human rights defenders."
Real World Radio interviewed WALHI spokesperson Yuyun Harmono, who recreated Goldfrid's last minutes before being found mortally wounded.
"[On October 3] Goldfrid said to his wife that he had to go to meet someone. Neither she or anyone at WALHI had news from him during all the journey, even calling him at least two times. The next they knew was that Goldfrid was at the hospital", said Harmono.
Environmental human rights defenders in Indonesia and across Asia face increasing threats. Golfrid spent his life fighting to protect local communities from harmful projects, like the Batang Toru Dam and corruption. Indonesian groups are now calling for a transparent investigation into Golfrid's suspicious death.
"That case is still going on. It's against the decision of the government of North Sumatra that gave these companies formal environmental permits to build Batang Toru Dam. There are several cases involved with what happened to Goldfrid", stressed Harmono.
WALHI suspects foul play because of indications that the police are trying to cover the incident up: "They suddenly said that this was a road accident without keeping an investigation of it", said Hamoro. "After we claimed a transparent investigation, they did an autopsy, but the doctor was chosen by the police. Also, from where they found the body they could not find a route that explained a traffic accident", he added.
On October 31, civil society groups will deliver an international solidarity letter to their local Indonesian embassies around the world.
This date was selected because it coincides with Kamisan: a weekly silent protest carried out by human rights activists every Thursday (Kamis means Thursday) in front of the State Palace in Jakarta. Since 2007, Kamisan has served to remind and call on the government to resolve past human right abuses and to commemorate the loss of human right activists and university students during the new order era. Last Thursday, October 17, WALHI joined the Kamisan event to pay tribute to Golfrid.
(CC) 2019 Real World Radio