Interviews
Honduran voices against Juan Orlando Hernández demand his removal
Analysis by Dr. Juan Almendarez about the mobilizations against the privatization of education and healthcare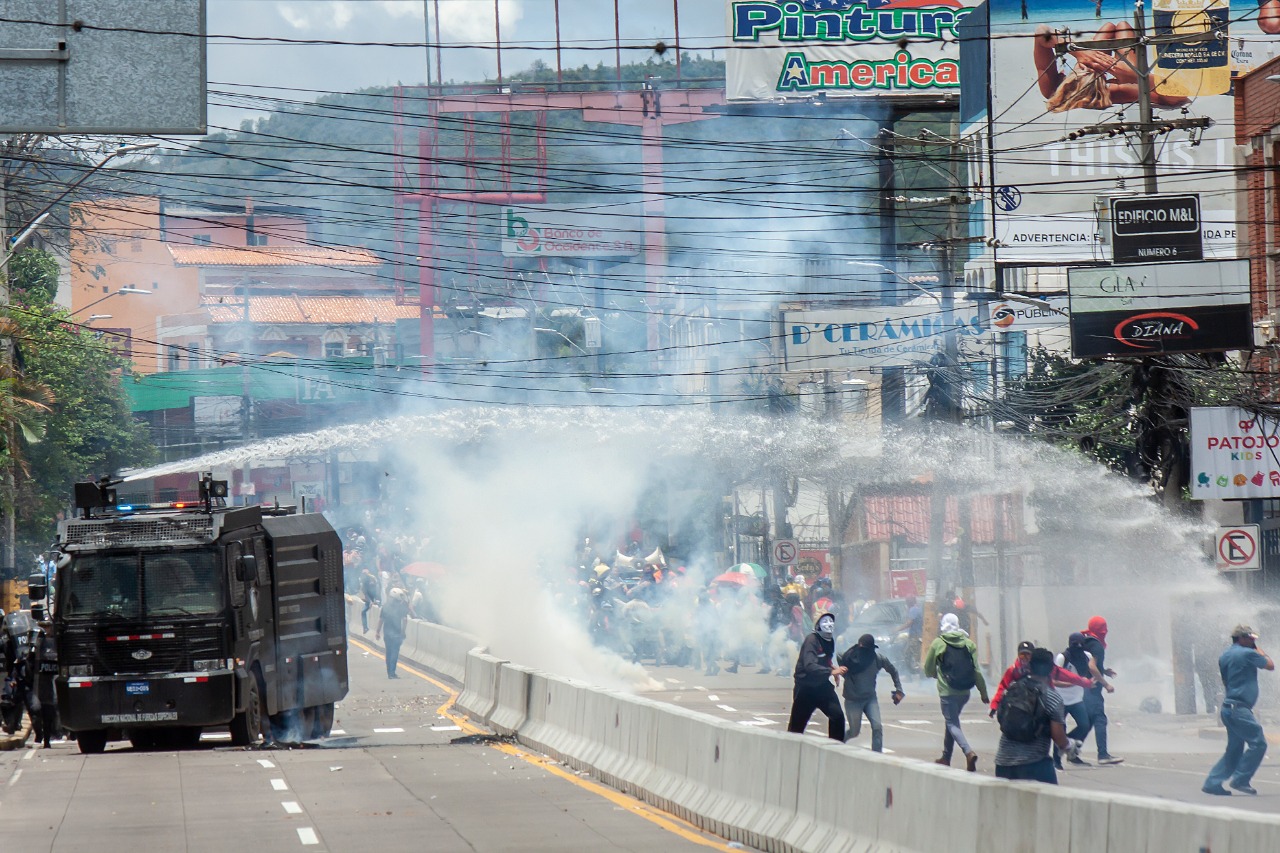 At the end of May, Juan Orlando Hernández´ administration announced several reforms aiming to privatize services, through the passing of the Law of Restructuring and Transformation of the National Education and Healthcare System.
So people took to the streets once against in Tegucigalpa against the threat of massive dismissals of doctors and teachers and to denounce the general state of political corruption and military-police repression in Honduras.
The Honduran Platform in Defense of Health and Public Education is leading the massive mobilizations and the strike in Tegucigalpa, capital of the country, in the second largest city San Pedro Sula, in Comayagua and other regions.
75 percent of schools are in shambles, said Ovenir Flores, the vicepresident of the Honduran Teaching Professional Association to Telesur. In the health system, levels of corruption in the area have reached 49 percent, according to the National Anticorruption Council.
"The state has become a punitive and repressive entity" said renowned human rights defender Dr. Juan Almendarez to Real World Radio.
According to Almendarez, people are demonstrating nonetheless, even amid this strong atmosphere of criminalization of youth and poverty.
On June 3, the government announced it would repeal the decrees that privatized education and healthcare. However, the Platform is not aware of the identity of those who signed the agreement with the government, because no representative of the organization attended that meeting.
It is worth mentioning that Garifuna territories have been attacked through helicopters by military forces. "This is a war against the people", said Almendarez.
Against a government "compliant to imperialistic interests, people are demonstrating despite repression". "Here, the Southern Command is in charge and is persecuting human rights defenders", he added.
Almendarez also said that people have been massively emigrating to the US, also as a form of protest, in addition to resisting in their communities: "It can´t be denied that this is a heroic people".
This takes place as the US Drug Enforcement Administration revealed on May 30 that in 2013 it opened an investigation for drug trafficking and money laundering that includes Juan Orlando Hernández.
(CC) 2019 Real World Radio