Interviews
Covid-19: The peoples' path from crisis to recovery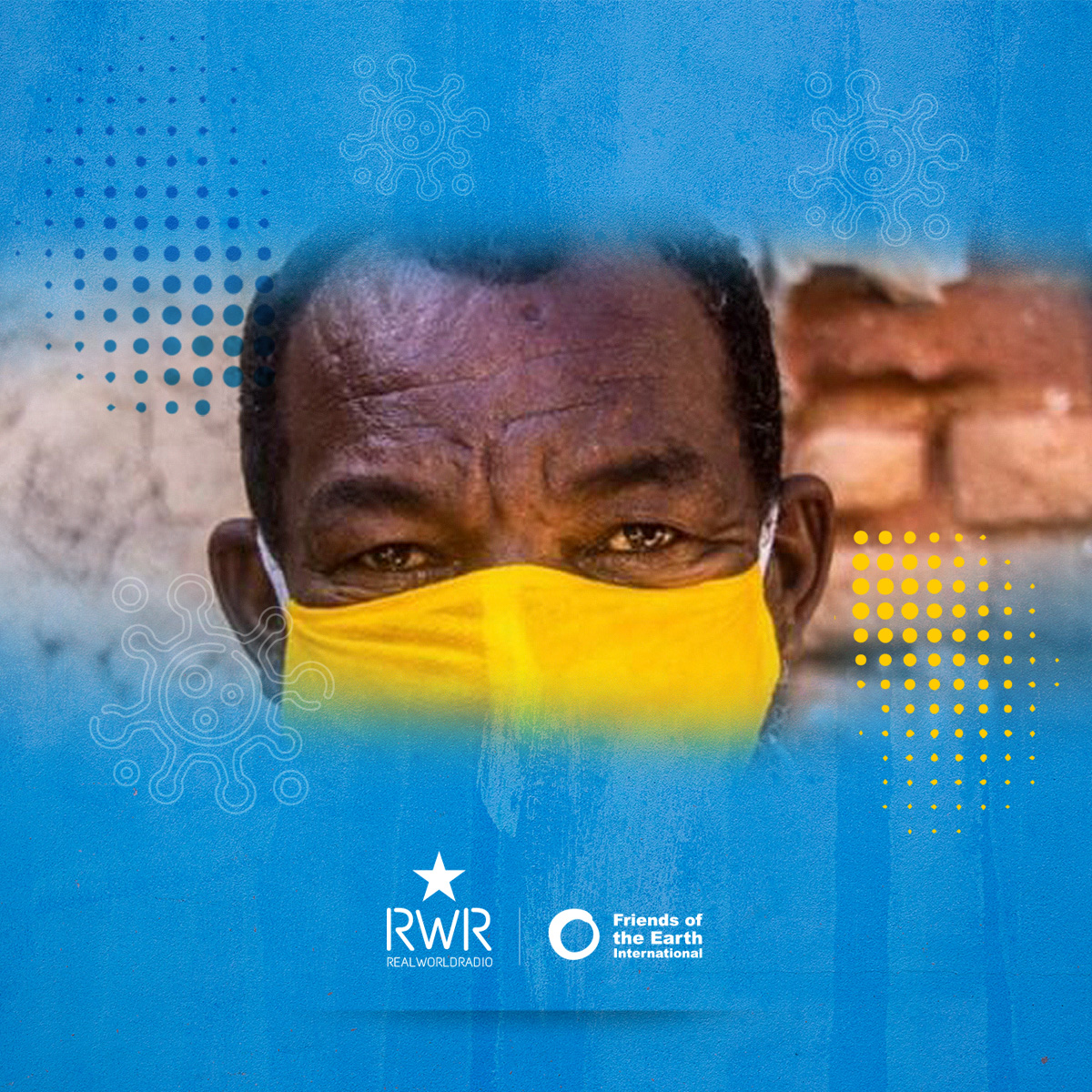 Real World Radio and Friends of the Earth International present this special show, which aims to highlight the impacts of Covid-19 and national responses to the pandemic on peoples and territories. We look at how social movements and Friends of the Earth groups have responded to the pandemic, analyse the politics behind the health crisis, and explore the possibilities for a just recovery.
We invite you to join us and listen to the voices of peoples from around the world, whose struggles and solutions light the pathway of justice, which can lead us out of the corona pandemic and the global crises we face.
Our guests for this special show are:
– Meena Raman, former Chair of Friends of the Earth International and currently with Friends of the Earth Malaysia and the Third World Network.
– Jayson Ibanez, Philippine Eagle Foundation, and also collaborates with the ICCA Consortium.
– Amos Yesutanbul, from Friends of the Earth Ghana, coordinates the Energy Justice and Climate Change programme.
– Jamie Peters, Director of Campaigns at Friends of the Earth England, Wales and Northern Ireland.
This podcast is one of a series of three shows, each recorded in a different language and with different guests. You can listen to the Spanish show here, and the French show here.
(CC) 2020 Real World Radio