Interviews
Communities in Asia united in the fight against coal
Civil society organisations in Indonesia, Bangladesh and Japan are working together to halt the expansion of coal mining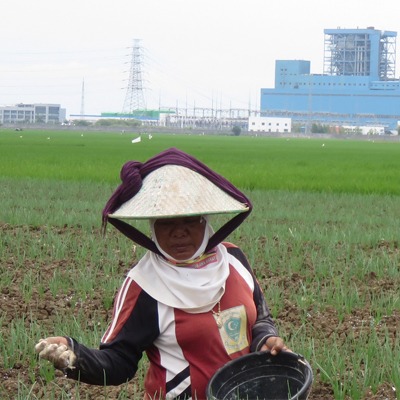 For many years, communities and civil society organisations in Japan have been repeatedly calling on their government to suspend support for new coal-fired power projects in Indonesia and Bangladesh, notably the Indramayu and Matarbari power plant projects. Not only would these projects fuel the climate crisis, they would also damage the livelihoods of local people and worsen the oversupply of electricity in both countries.
In June 2022, local campaigners were victorious when the Japanese Ministry of Foreign Affairs announced that it would no longer provide Official Development Assistance for the two coal power plants, following G7 pledges. In particular, Japan revoked their intention to provide 1.9 billion dollars to fund the expansion of the Indramayu coal power plant in Indonesia.
"The decision by the Japanese government to finally halt its support for the Indramayu coal-fired power plant project is, in fact, a very late decision. But, it is still one victory for local residents who have continued to raise their concerns about the projects, despite the harsh conditions of possible repression and human rights violations," said Hozue Hatae from Friends of the Earth Japan. "It is also an achievement for international civil society, who have consistently demanded climate justice and human rights protections," she added.
The activist highlighted the efforts of Indonesian local farmers fighting the project. In 2015, a group of local farmers created the Indramayu Coal-Smoke-Free Network (JATAYU) and filed legal cases seeking the cancellation of the project's environmental permit. Although they initially won in the regional courts, the court decisions were later reversed, which is an indication of the obstacles faced by communities. According to Hozue, despite suffering criminalisation, arrests and serious human rights violations, the communities kept their unity and never gave up. "Seven farmers who have voiced opposition to the project became victims of criminalisation, or were accused of false charges and put in jail for 5 to 6 months," she explained. "The farmers' tireless struggle against the flagship project has exactly led to this victory."
Civil society groups in Indonesia also welcomed Japan's decision, including WALHI/Friends of the Earth Indonesia. Since 2015, WALHI has been working with the affected communities, providing education and capacity-building, and led a strong campaign targeting the Japanese government.
"It is a great achievement for the long journey and struggle of the affected communities," stated Meiki Paendong, from WALHI West Java.
The Indramayu coal-fired power project in Indonesia "has the potential to generate air pollution and damage the sea and coastal ecosystems with waste water," he explained. "It is also a source of social conflict and a threat to community livelihood because of land-use change from paddy fields to the coal power plant."
In Bangladesh, "the construction of Matarbari 1 coal-fired projects which have already been supported by the Japan International Cooperation Agency (JICA) has caused unemployment of many local people who made their livelihoods by salt pans and farming shrimp, and delays in compensation payments and alternative housing have forced their lives more difficult," states a joint press release issued by several Japanese groups in June 2022.
The Japan Center for a Sustainable Environment and Society (JACSES), the Kiko Network, Friends of the Earth Japan, 350.org Japan and Mekong Watch, have called on the Japanese government to take seriously its commitment to halt public support for fossil fuels by 2022. They demand the suspension of all support to coal-fired power plants, and a halt to credits for "false energy transitions such as new gas-fired power projects and thermal power projects using ammonia and hydrogen co-firing technologies."
"Supporting such uncertain technologies is nothing short of imposing a false solution," added Hozue. "The Japanese government must be responsible to make a wise decision and stop its support for such unnecessary and destructive projects immediately, for the local community as well as the global climate."
(CC) 2022 Real World Radio