Interviews
CHALLENGING THE LEGAL SYSTEM
A few days before the beginning of the trial over the femicide of Berta Cáceres, her daughter highlights why DESA company is guilt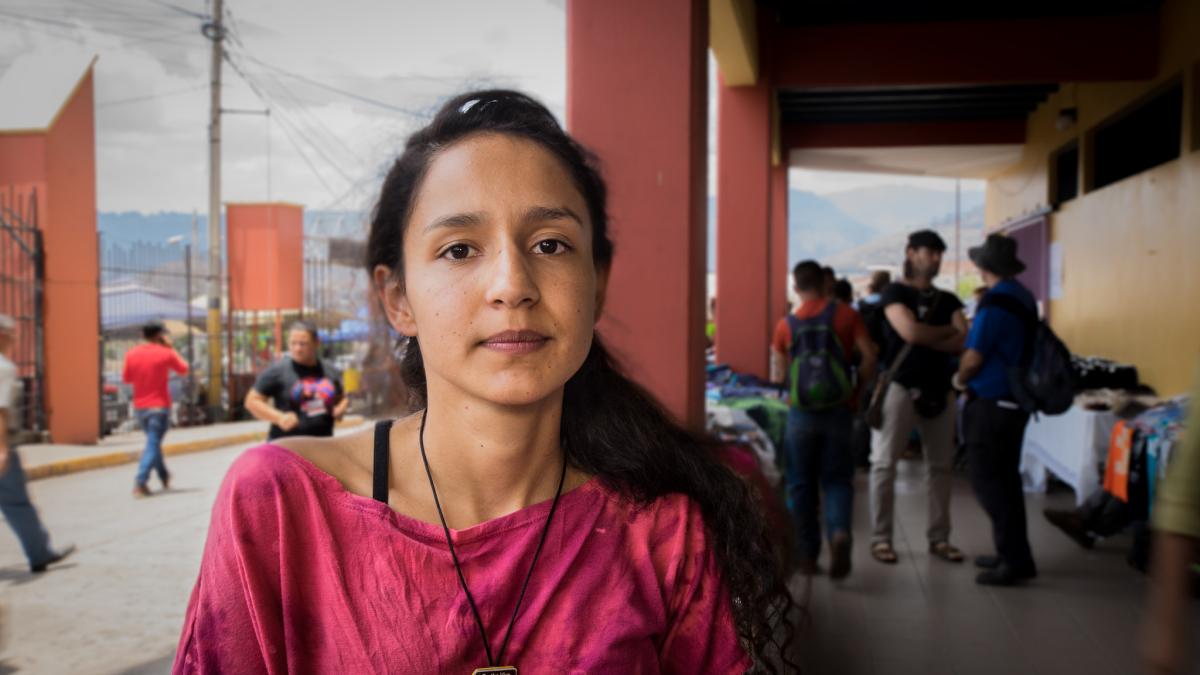 The trial over the femicide of Berta Cáceres will begin on Monday, September 17, in Tegucigalpa (Honduras). The crime against the defender took place on the night of March 2nd, 2016, at her home in La Esperanza, Intibucá department.
Bertha Zúñiga, daughter of Cáceres and current coordinator of the Civic Council of Popular and Indigenous Organizations of Honduras (COPINH), spoke in an interview with Real World Radio about the discovery hearings that were carried out before the oral and public trial. She also made reference to the negligence by the Prosecutor´s Office for failing to investigate or accuse the executives of DESA company, in charge of the Agua Zarca hydroelectric project, as masterminds of the crime. She also highlighted the difficulties faced by her lawyers to access evidence and study elements to incriminate the culprits.
Honduran social organizations are on full alert due to a new harassment campaign by the lawyers of DESA against COPINH, which has to be added to the context of repression with the torture and murder of students Mario Suárez, Gerson Meza and Kevin Orellana.
On Wednesday September 5, COPINH launched the campaign #DESACulpable (#DESAisGuilty) where they point to the responsibility of the extractivist company as masterminds of the murder of the defender.
Bertha Zúñiga explained why they proposed the four members of the Atala Zablah family to be called to testify in order to assess if they can be found guilty, but the Tribunal rejected the proposal. The Atala Zablah is one of the wealthiest families of Honduras, with great influence over the government and they are part of DESA´s Board of Directors.
In the interview with RWR, Bertha highlighted the intentions of the Prosecutor´s Office to try only the hitmen. She named the businessmen accused and stated why the campaign throughout the trial over the femicide of her mother will highlight this fact as a systemic attack against the peoples defending the territories.
Those formally accused of the murder of the "guardian of rivers" as Berta was also known, are: Edilson and Emerson Duarte Meza, Elvin Heriberto Rápalo Orellana, Óscar Aroldo Torres Velásquez, Henrry Hernández Rodríguez, Mariano Díaz, Douglas Bustillo, Sergio Rodríguez.
"The Prosecutor´s Office wants to close Berta Cáceres´ case by sentencing these people, but many more culprits that are practically untouchable are still missing from this list", said Bertha, with reference to Eduardo and Jacobo Atala Zablah and Daniel Atala Midence, members of the Board of Directors of DESA, who COPINH points as masterminds of the murder.
"Exposing their responsibility at public level is important as part of popular justice, because ordinary justice will probably never be achieved", concluded Zúñiga.
(CC) 2018 Real World Radio