Interviews
African Peoples Tribunal demands a radical shift in the way transnational corporations operate
"This was a trend-setting event," says Amos Yesutanbul Nkpeebo from Friends of the Earth Ghana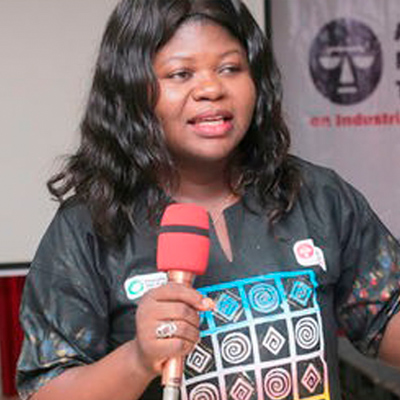 The African Peoples Tribunal, organised in Lagos and online by Friends of the Earth Africa, saw testimonies on cases from 10 African countries. The 24-28 November event ended with a call on governments to urgently ensure that human rights are respected and protected. It also denounced the collusion between governments and transnational corporations as objectionable and unacceptable.
"This was probably the first time that the civil society came together to address this regional problem. It gave local communities a voice to actually speak about their struggles, and the impacts and violations they are experiencing from the activities of agroindustrial plantations," highlighted Amos Yesutanbul Nkpeebo, Coordinator of the Climate Justice and Energy Program at Friends of the Earth Ghana.
The Tribunal heard cases of human rights violations and environmental degradation connected with the expansion of agroindsutrial plantations in 10 African countries. The companies found guilty include SOCAPALM (Cameroon), SIAT (Cote d'Ivoire), GOPDC – SIAT (Ghana), OLAM (Gabon), SOCFIN (Sierra Leone), and Golden Veroleum Limited, GVL (Liberia). Others are Green Resources (Mozambique), Okomu Oil Palm PLC, and PZ Wilmar.
"We expect that the companies that are operating in each and every country will take notice of the verdict that is being issued on every single case and take a radical shift, a fundamental shift in their operations. We expect them to begin to take note of the violations and impacts that they are causing to local communities and then realise that the livelihoods of these local communities are equally important and that they don't have the right to continue to violate or destroy them," stressed Amos.
"Aggressive land-grabbing and deforestation for expansion of industrial tree plantations are causing a new wave of oppression and colonisation in Africa, with devastating impacts on people, including differentiated and aggravated consequences for women," said Rita Uwaka, Coordinator of Friends of the Earth Africa's Forest and Biodiversity program, in a press release issued by Friends of the Earth Africa ahead of the Tribunal.
"We expect that these agroindustrial corporations take note of this mobilisation and stop the expansion of agroindustrial plantations, destruction of forests, aggressive land grabbing, human rights abuses and violation of women's rights," added Amos.
The press release also highlighted that Friends of the Earth Africa will continue to fight alongside indigenous peoples and local communities affected by the operations of transnational corporations, to stop any attempts to expand industrial tree plantations,in efforts to dismantle corporate power across the African region.
"We expect governments to put local farmers and local communities first, because this mobilisation is only the beginning, and we are going to make sure that it becomes even more vibrant in the coming years at the regional, national and local community level," concluded Amos.
(CC) 2020 Real World Radio