Interviews
Africa: the impacts of climate change following new IPCC warnings
Increase in droughts and floods, loss of livelihoods and forced migration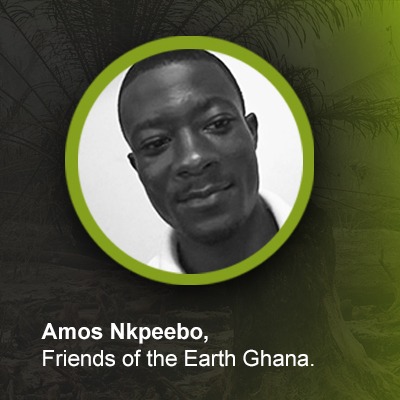 The new report from the United Nations Intergovernmental Panel on Climate Change (IPCC) confirms that "some damages are beyond repair and it will be impossible for many developing countries or many communities to adapt, especially if the 1.5 degrees threshold (of average global warming) is breached," said environmental activist Amos Nkpeebo, from Friends of the Earth Ghana.
"We are facing the potential of hundreds of millions of people being displaced from their homes within the century, and swathes of farmland turned to dust," added the activist in an interview with Real World Radio.
The IPCC Working Group II assesses the impacts, adaptation and vulnerabilities related to climate change. In its Sixth report published on 28 February 2022, the Panel of experts warns that climate impacts are occurring faster, and will worsen even sooner than previously predicted, necessitating an urgent increase in finance to help address climate change in developing countries.
🔥 PRESS @IPCC_CH publishes its new #ClimateReport today. Focused on climate impacts, vulnerability, and adaptation, it includes science on high-consequence and 'dynamic and cascading' risks.

Read our analysis: https://t.co/wG3OWY9Sts #IPCC #ClimateCrisis pic.twitter.com/KXlClUiuIe

— Friends of the Earth International (@FoEint) February 28, 2022
But, what does this mean, specifically, for a developing country? To explain these issues, Real World Radio interviewed Amos:
"Especially in Africa, local poor communities are going to be facing climate challenges from mainly three areas: increasing droughts, increases in flooding and forced migrations," said the member of Friends of the Earth Ghana. He explained that "we are expecting drought periods to increase, both in intensity and especially extensively. This is going to mean that the majority of African households or local communities who are very much depending on agriculture are going to see their livelihoods at risk."
The environmental activist added that the report is particularly alarming because, "these local communities are completely unprepared for compound climate extreme events," in other words that most of these extreme events are happening at the same time. This makes is very hard for local communities to adapt.
"We are also expecting the frequency and intensity of these events to increase," added Amos, and explained that if the frequency of droughts increases, family farmers will depend more on irrigation without having the technologies or financial resources needed.
An increase of the extent and duration of extreme climate events is also expected. For instance, there will be long periods of droughts occurring across several regions.
Family farmers and coastal communities in the eye of the storm
According to the IPCC report, regions in the Global South will face great difficulties in adapting to the impacts extreme climate events will have on food production.
Amos stated that in Ghana, "farming communities are going to be facing, according to this report, increases in the duration of droughts. Their limited capacities are not going to be enough to cope with the frequencies at which these droughts are going to be occurring, because they don't have the resources, the technological know-how and even the financing. This means that farming communities are going to lose their livelihoods and this is going to lead to the third risk of forced migrations."
Farmers are already migrating in Ghana, especially young people looking for alternative livelihoods. But with the escalation of climate impacts in terms of intensity, geographical extent, duration and frequency, migrations are expected to increase, which will also have impacts on cities.
In Ghana and in Africa in general, the extent and intensity of extreme climate events is increasing annually, says Amos. Farming communities, as well as coastal communities who mostly depend on fishing, who are already vulnerable, are adversely affected by flooding at times when there used to be no rains.In Ghana, thousands of people from the coast have lost their homes and livelihoods, so they had to migrate or be relocated.
Sometimes, these coastal communities are relocated in areas without access to the sea, and have to find new livelihoods other than fishing – the economic activity they have always relied on. Therefore more people will have to migrate, losing their livelihoods.
Historical responsibility for climate change: urgent action needed by industrialised countries
In a press release published on 28 February 2022, Friends of the Earth International denounced how "behind the scenes rich countries shamelessly worked to try and water down text relating to loss and damage, and finance for adaptation in developing countries."
The environmental federation highlighted that with the new IPCC report, the science reiterates that decisive, systemic action from governments is fundamental to tackling climate change.
✊ The #IPCC #ClimateReport report is a stark reminder of the reality: climate chaos is at the gate. Time for rich nations to stop dodging their responsibility, step up with a just transition to renewable energy and deliver finance to developing countries. https://t.co/wG3OWY9Sts pic.twitter.com/jeNPKAN1Pv

— Friends of the Earth International (@FoEint) February 28, 2022
In relation to this, Amos told Real World Radio that industrialised countries must rapidly increase adaptation financing in the Global South and that the majority of those funds should be channelled to local communities, especially family farmers and coastal communities. This would allow people affected by climate change to access technology and related knowledge with which to face the impacts.
Amos also declared that industrialised countries must stop burning fossil fuels, including emerging economies such as China, and stop infrastructure works for the exploitation of these resources in developing countries.
In addition, the member of Friends of the Earth Ghana encouraged developed countries to invest in the building of renewable energy infrastructure like solar and wind power, and to help developing countries connect rural communities to clean energy sources.
(CC) 2022 Real World Radio