Interviews
8th National Native Seed Festival in Uruguay
700 people are expected to participate: the National Agroecology Law and the work with CLOC - Vía Campesina will be the main focus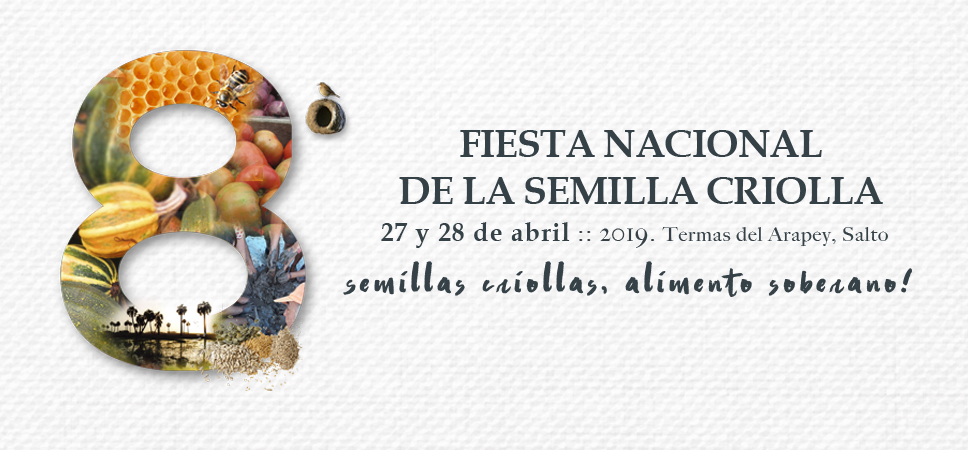 The National Network of Native Seeds of Uruguay, REDES – Friends of the Earth Uruguay and the Agronomy School of the University of the Republic of that country are organizing this Saturday and Sunday the 8th National Native Seed and Family Farming Festival. This time it will be held in Termas del Arapey, in Salto department.
"In this edition of the festival we will prepare our participation at the Commission for the Development of a National Agroecology Plan, after the law passed last year about this issue", said Mariano Beltrán, one of the technicians member of the National Native Seed Network of Uruguay, in a press release issued by REDES on Thursday.
The activities will start on Friday (although that day they won´t be open to the general public) with the 9th National Meeting of Native Seed Producers.
Then, from Saturday on, the Seed Festival will be open to the public, and especially farmers, students, social institutions and the population in general are invited to participate for free around issues related to, for instance: legal aspects of seeds, access to land, water issues, agroecology, seed production and conservation, markets for family farming, food sovereignty, among others.
The National Network of Native Seeds of Uruguay is made up by over 350 small businesses, gathering over 500 family farmers distributed in 33 local groups in most of the 19 departments of the country.
Its members work on saving native seeds, developing and exchanging them, to produce their own food and supply local markets so as to avoid depending on corporate seeds.
According to the Seed Network itself, it is very difficult to assess the amount of seeds preserved and reproduced by its farmers every day. But it is estimated in 70 species and 300 varieties, among them vegetable, aromatic and medicinal seeds.
The National Native Seed and Family Farming Festival is a space for family farmers to meet and participate, and it is held every two years in different locations. There they share with the general public and other social organizations the importance of genetic resources for food sovereignty. They also assess the work carried out in the previous two years and set new action lines for the following period.
In the interview with Real World Radio, Beltrán highlighted that this year it will be important to "think about the future, the next two years, in terms of strategies around the National Agroecology Plan and how to continue strengthening and growing in the country".  "We will also discuss about our participation in the Latin American Coordination of Countryside Organizations (CLOC-Vía Campesina), which we joined this year as a rural organization", he added.
(CC) 2019 Real World Radio