Coverage
FAO: "THE GREEN REVOLUTION HAS COME AT A HIGH COST FOR HEALTH AND THE ENVIRONMENT"
Outgoing Director-General of the UN Food and Agriculture Organization said agroecology is the new paradigm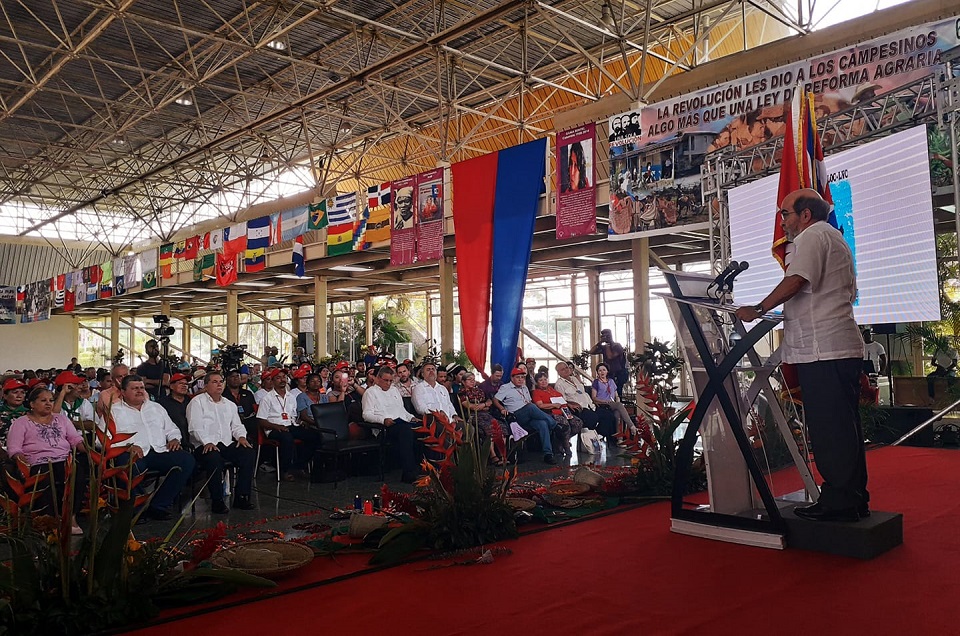 José Graziano da Silva´s term as Director-General of the FAO is coming to an end after seven and a half years. Qu Dongyu, who served as Vice-Minister of Agricultural and Rural Affairs of China will succeed him.
As one of his last activities as Director General, Graziano participated at the closing ceremony of the 7th Continental Congress of the Latin American Coordination of Rural Organizations (CLOC) in Cuba.
There, Graziano made reference to the Decade of Family Farming declared by the UN with the goal of supporting and highlighting the role of family farmers in the production of food and biodiversity conservation. To help implement the action plan of this Decade there will be a steering committee, where La Vía Campesina is expected to participate.
The CLOC added that the decade should be renamed the "Decade of Family, Peasant and Indigenous Farming" to give visibility to the "alternative" social actors to replace the "Green Revolution", as Graziano said.
Investing in Agroecology
The outgoing Director-General of the FAO made reference to this "revolution" that took place 60 years ago, when "the green revolution package was developed: seeds (especially grains) that responded to chemical inputs and were better prepared for mechanization. This increased global agricultural production especially in Asian countries such as China and India, countries that faced insufficient production and famine. These problems were avoided, but at a high cost: an intensive use of chemicals that mostly affected the environment and human health. Something we are still paying for."
"We need to find sustainable ways to increase agricultural production in the future. Among these promises we find agroecology, and I say promises because we are still a long way from getting what we need, we are just starting. We need to invest, to advance in this development, just like 60 years ago with the Green Revolution", he said and added: "we don´t want to go back to the technological arrogance we had before".
Hunger and Obesity
Graziano also reflected upon the prices of food and considered that people usually think that low prices are a good thing for poor people that help them access food, "but this does not reduce hunger and causes malnutrition", because "with low prices, bad-quality food and obesity increase".
"For the past three years, Latin America and the Caribbean has had more obese people than hungry people, and this is happening around the world", he said, and he proposed to support short local production – sale circuits as well as to raise the prices of junk food.
(CC) 2019 Real World Radio