Other Articles
International Human Rights Day: cases of serious violations across Asia
New report exposes Human Rights abuses against defenders of territories and peoples´ rights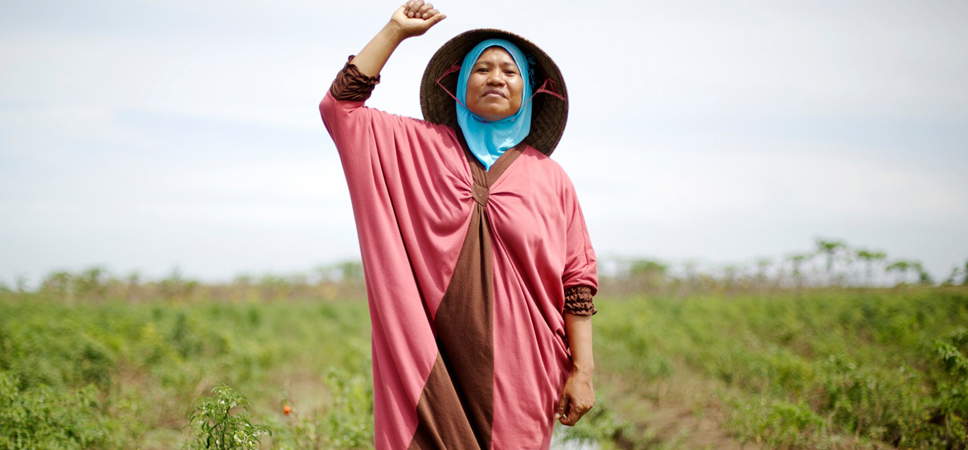 Friends of the Earth Asia Pacific launches on Tuesday 10 December, International Human Rights Day, a new report that warns: "everyday, somewhere on this planet, environmental human rights defenders are being threatened, defamed, assaulted or murdered for defending their territories."
The new publication, launched by press release today, is entitled "Defending the territories, defending our lives". It includes seven stories from across the regional network of environmental organisations, each exposing the dire conditions experienced by environmental and human rights defenders, who struggle to protect themselves, their families and the territories they inhabit.
Malaysian activist Theiva Lingam, regional facilitator for Friends of the Earth International in Asia-Pacific, explained to Real World Radio: "the study is to show the kind of abuses, both physical and mental, that environmental human rights defenders face daily in their struggle to survive within their territories while exercising their right to defend their territories as well as the territories they have been living in for generations."
"We wanted to show that no matter which country environmental human rights defenders live in, the abuses, the threats, the intimidation and killings were the same when it came to putting profits above people by Governments or corporations."
"The difference is that in some countries the level of intensity of the situation is graver," stressed Theiva.
According to a Global Witness study, 164 environmental defenders were murdered in 2018 around the world. From January to September alone in 2019, 138 more deaths are recorded.
Theiva, who is also part of SAM – Friends of the Earth Malaysia, considered that "this neoliberal system has failed us" and warned that in the framework of the capitalist system "many will become victims of unstoppable violence," as environmental defenders will continue trying to protect their territories and ways of life.
The new publication includes cases from Palestine, Indonesia, Malaysia, Bangladesh, Russia, Sri Lanka and the Philippines, and serves as an advocacy tool to work at national, regional and international level, together with governments as well as communities, activists, allies, and other actors.
At the end of the interview, Theiva assured that in order to stop these levels of violence against environmental defenders in the long-term, "we must change the system. We need to create sustainable societies and new relations between human beings and between human beings and nature based on equality and reciprocity."
"But to create these societies and assert people's rights we need to increase people's power. That means transforming our own economies, food and energy systems, based on genuine, radical and just democracies centered around people sovereignty and participation," explained Theiva.
Meanwhile, environmental activist Loreto de Amunátegui, from the International Secretariat of Friends of the Earth, highlighted to Real World Radio the value of what this environmental federation refers to as "internationalist solidarity".
"All struggles for justice are connected. All struggles for environmental and social justice are also struggles against other systems of oppression such as patriarchy, racism and capitalism itself," said Loreto. "Therefore, local struggles are also part of the global struggle. In this sense, solidarity is vital to protect the lives of defenders," she added.
The Spanish activist, who is facilitating the creation of an internationalist solidarity system led by Friends of the Earth International, stated that defended territories are key to building sustainable societies. She also highlighted the value of unity and solidarity against injustice. The violations of the rights of people "are a threat to every one of us into our collective struggle," stressed Loreto. "When we stand with those who are threatened or harmed we are standing for the rights of all to defend their livelihoods. And this is how we resist oppression and how we achieve system change," added the activist.
(CC) 2019 Real World Radio