News
Organizations announce Peoples´ Summit 2019
"Save the Earth, Change the System" is the slogan used by organizations resisting in defense of the planet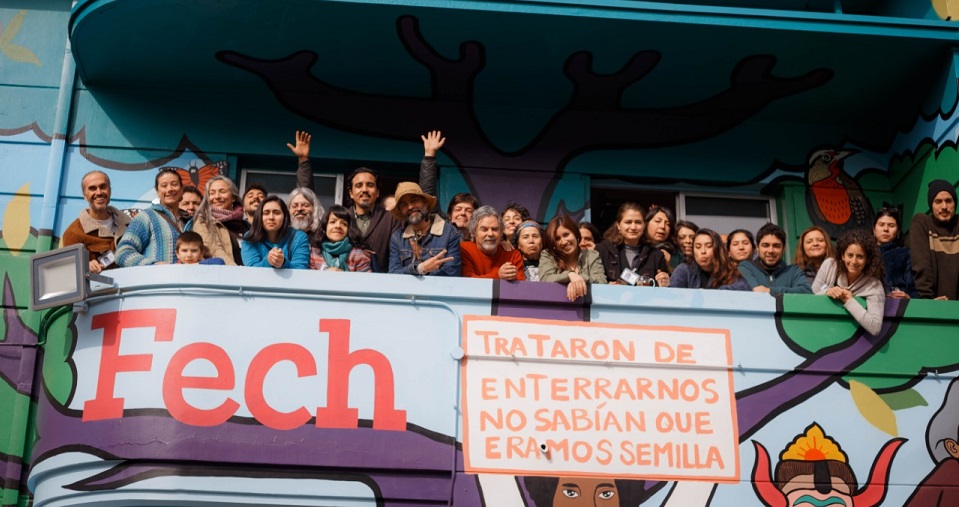 Over 160 social, environmental and feminist organisations, together with different unions, make up the Peoples´ Summit 2019, which was presented on July 9 in Santiago, Chile.
The Peoples´ Summit will take place in Chile in resistance to the Asia-Pacific Economic Cooperation Forum –APEC 2019– and the United Nations Summit on Climate Change –COP 25– which will take place in November and December, respectively, in this Andean country.
Members of the Peoples´ Summit explained why they oppose the APEC 2019 Forum:
"They come here to see how to keep strengthening the prevailing economic model in the world: free trade and economic integration, promotion of bi-oceanic corridors –to make the transportation of products faster, despite the environmental impacts this could bring".
They also shared their position against the COP25, which will gather 200 national delegations to participate in the climate talks:
"After a quarter of a century of negotiations systemically coopted by the interests of large multinational corporations that impose measures that benefit them and reproduce the unjust model that has caused this planetary crisis, carbon concentration and emissions and average temperatures continue to rise unabated, year after year".
Ximena Salinas, Chair of environmental organization Codeff- Friends of the Earth Chile, talked to Real World Radio about the importance of participating in the Peoples´ Summit:
"We are giving a message of union and strength to change this unequal and unfair system. We want a new way to relate to one another: a society that respects nature".
(CC) 2019 Real World Radio