News
Nyéléni: the role of popular communications in the fight for food sovereignty
The new issue of the Nyéléni newsletter by Friends of the Earth International, Real World Radio and La Vía Campesina is now online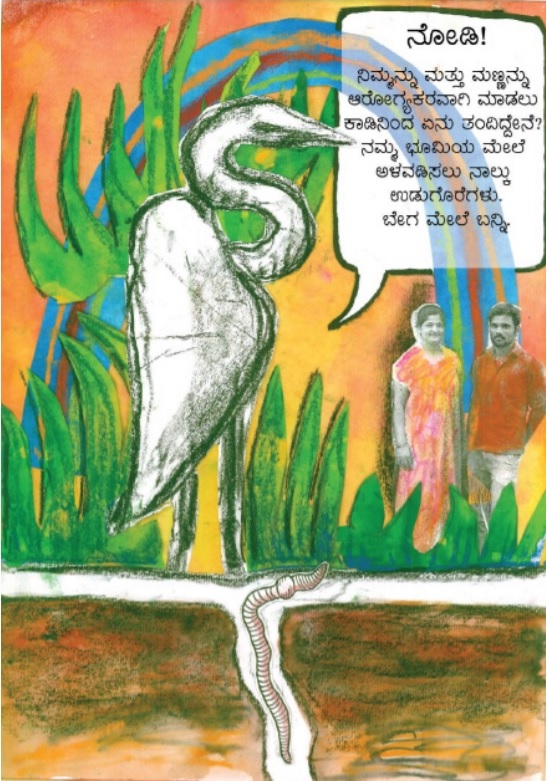 International movement for Food Sovereignty, Nyéléni, published its newsletter number 44 with the title "Communicating for Food Sovereignty". In their editorial, they explain why popular communications are an essential element in the struggle for Food Sovereignty
"Just as the agro-industrial complex pushes for a homogenous, singular view of a global agrifood system, the international-corporate-media complex has also resulted in a singular, centralised form of mainstream communication. A handful of corporations today control much of what we read or watch and how people access information."
The publication explores different types of community-driven communications, the variety and diversity of cultures, symbols and communication tools, and it also highlights popular experiences of great pedagogical relevance for rural, peasant, indigenous peoples and fisherfolk.
Nyéléni gathers experiences and shares stories, such as the story of Blanca Nubia Anaya Díaz who found, together with her comrades at the Rios Vivos Movement in Colombia, sackcloth crafting as a means to communicate and remember the disaster caused by a hydroelectric plant on their lands. The newsletter also covers the story of peasant newspapers KPL News in South Korea, the experience of the Voz Campesina radio show, the illustrations book Amrita Bhoomi and CLOC-Vía Campesina´s school of communications.
As the newsletter itself is part of this history of building and struggle for popular communications at the service of Food Sovereignty, at the end of the publication, they share texts from Peasant songs, the carriers of wisdom, memories and resistance
The newsletter can be downloaded here.
(CC) 2021 Real World Radio