News
"Challenges of popular feminism"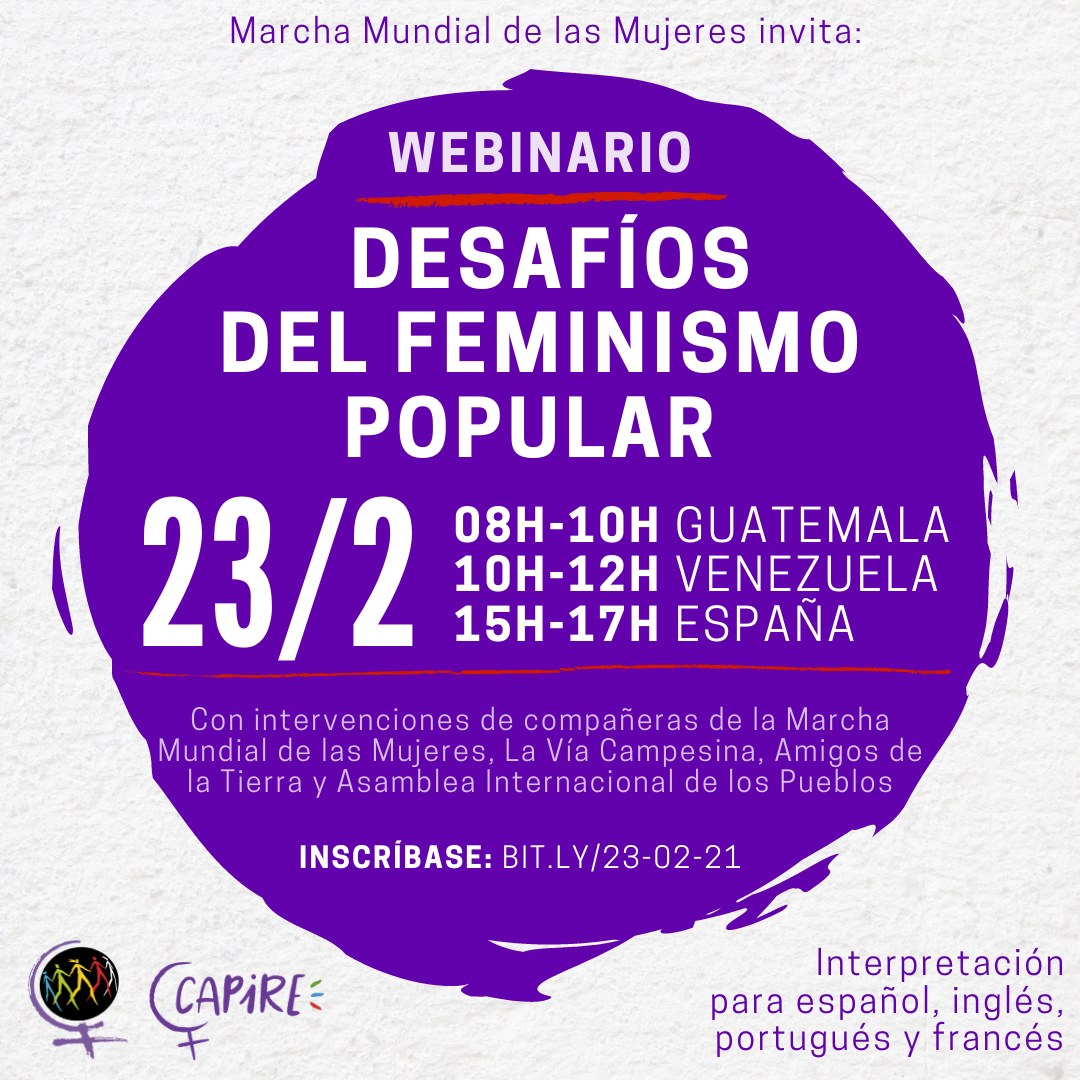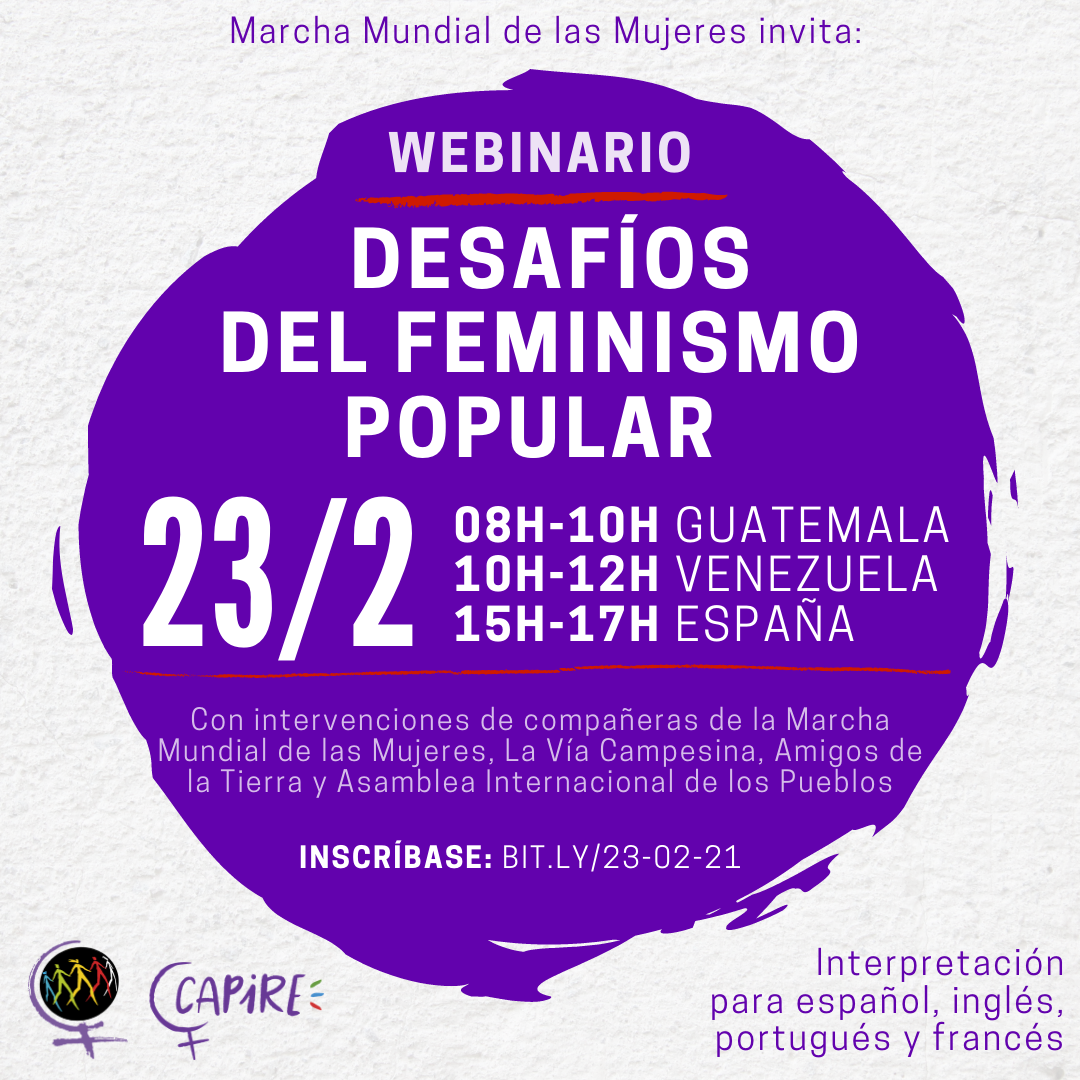 The International Women's Struggle's Day is approaching, and the World March of Women is organizing two webinars to connect, visibilize and discuss the challenges and agendas of anti-capitalist feminism.
On February 23rd, the first webinar "Challenges of popular feminism" will feature presentations from comrades of the World March of Women, La Via Campesina, Friends of the Earth International and the International Assembly of the People.
The second webinar will be held on March 23rd, with the goal of sharing the accumulations and political agendas expressed on March 8th by women in movement around the world.
There will be translation into Spanish, French, English and Portuguese.
To participate, register at: http://bit.ly/23-02-21
(CC) 2021 Real World Radio